Recently, Statistics New Zealand published data showing that as wages have risen over the past year, so has the gender pay gap.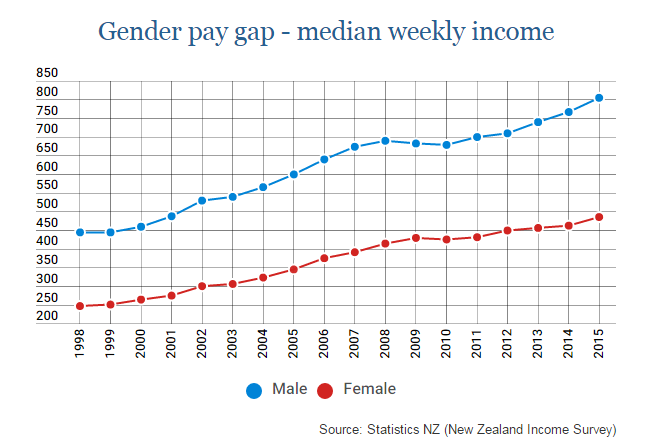 The gender pay gap is now at a six-year high, having risen to 11.8 per cent in the year to June 30.
There is also a persisting ethnic pay gap. Maori and Pacific women earn per hour around 33% less than Pakeha men.
The Pay Equity Coalition released a statement calling for the government to show more urgency in closing the gap. Spokesperson Angela Mcleod says:
"There are key areas of action the Government knows they can take to reduce the gender pay gap, but they would rather hide behind the excuse that it's too complicated. 'We're working on it' doesn't wash any more, women are sick of waiting patiently for equal pay. In the last few weeks we have seen midwives announce court action, as has the union for school support workers, the New Zealand Education Institute.
"Increasing the pay of women in undervalued jobs like caregiving and school support work is one way to substantially improve the gender pay gap. There is a ground-swell of support now for workers to be paid for the work they do, and to end the historical under-valuing of women's jobs."
Women's Health Action is part of the Equal Pay Coalition Auckland who continue to work towards equal pay.