In this section we provide information, new research and relevant links to support services on a variety of health issues affecting women.
The material provided on this web site is for information purposes only and is not a substitute for talking to a health professional. If you are worried about a health issue, please talk to your G.P or health worker. The information here is high quality and evidence based to assist women to make informed choices about their health and keep up to date on topics related to women's health.  We have a health promotion and disease prevention focus.  Our perspectives on health issues take into account social and cultural factors, and diversity, rather than using a narrow medical perspective.
Abortion & Termination of Pregnancy
Abortion or termination of pregnancy can be carried out either surgically or with medication (depending how many weeks pregnant you are and/or the services offered in your area).
Abortion is a human right and ensuring women's right to comprehensive reproductive health services, including abortion, is part of Aotearoa New Zealand's international human rights obligations.
Abortion law in Aotearoa New Zealand
Before 20 weeks
An abortion in New Zealand is only legal if, during the first 20 weeks of pregnancy, two certifying consultants agree that one of four conditions has been met:
➜ Incest
➜ Potential physical or mental harm to the woman
➜ Foetal defects
➜ Mental disability.
Rape, age and socioeconomic circumstances are not necessarily grounds for abortion in Aotearoa New Zealand.
After 20 weeks
After 20 weeks, an abortion can only be performed to prevent permanent physical or mental injury to, or the death of, a woman. The vast majority of abortions in New Zealand are performed on the grounds that there is a serious risk to the woman's mental health.
 Are abortion laws reforming?
Abortion laws are currently under reform in New Zealand. While the details are yet to be determined abortion may be removed from the crimes act, legalizing abortion.

A matter of human rights
The United Nations Human Rights Council has encouraged New Zealand to remove abortion from the Crimes Act. The council recommended New Zealand adopted the Law Commission's proposed 'Model A', which would no longer require women to have the approval of two health professionals. The decision whether to have an abortion would be made by the woman concerned in consultation with her health practitioner.
Abortion services in Aotearoa New Zealand
The abortion services available to you will be determined by the District Health Board (DHB) in your area. All DHBs are required to provide access to abortions, but some regions have less access and may require you to travel.
To obtain an abortion you need to be referred to an abortion service by your doctor or health clinic. There should not be unnecessary delays in obtaining this referral. Occasionally a doctor will decline to refer women to abortion services on the basis of their personal beliefs. Doctors are permitted by law to decline a referral. However, doctors are required to inform patients that they can obtain a referral from another provider. Therefore, if your doctor is not supportive of your decision to seek an abortion make sure you see a different health care provider. 
Under the Code of Health and Disability Services Consumer Rights you have the right to be given all the information you require to make an informed choice and the right to be treated with respect. If you are having difficulty obtaining a referral for an abortion in your area, contact your local Family Planning clinic.
Choosing a method of abortion
Both medical and surgical abortion techniques are well established procedures, and the method of abortion is dependent on your preference. Your abortion provider may also take in account how far along you are in your pregnancy, your medical history and the services available in your area. 
Standard 55 of the Standards of Care for Women Requesting Induced Abortion in New Zealand (2009) states that: 'All services must actively promote the earliest possible procedure and work towards being able to offer women a choice of methods appropriate for each gestation period.'
Do I have to pay for my abortion?
Abortion is free in New Zealand to any pregnant person eligible for funded healthcare.
Useful links
Abortion services » information on abortion services in New Zealand.
Abortion: what you need to know » informational guide written by Family Planning.
Cheat sheet: What the draft Abortion Law Reform Bill means for abortion rights » an artice by The Spinoff article discussing upcoming changes to abortion in New Zealand.
The law around abortion » information on the current legality of abortion in New Zealand.
10 common myths about abortion, busted » busting some common myths about abortion
Alcohol
Alcohol is a part of our culture in New Zealand and enjoying alcohol in moderate amounts is unlikely to negatively impact on your health. However, when alcohol is consumed in harmful quantities it may effect your physical and psychological health and increase the risk of sexual or violent assault and economic vulnerability.
How much alcohol can I drink?
The Alcohol Advisory Council of New Zealand suggests that women have no more than 10 standard drinks a week to avoid long-term health risks. This works out to be 2 standards drinks a day. If there is a day where you are going to drink more than that, it's best to not exceed 4 standard drinks. Also, it is best to have at least two alcohol free days a week to give your liver the opportunity to recover from alcohol consumption. If you are pregnant, or trying to get pregnant, it is best to stop drinking alcohol as no known consumption levels are safe.

If you are confused about whether your drinking habits are safe, click here for a quiz that can help you to assess your relationship with alcohol.
Potential harm
There are differences between women and men in the prevalence of harmful alcohol consumption, the effects of alcohol on the body, and the effectiveness of interventions to prevent or reduce alcohol related harm.
A recent study undertaken by Women's Health Action and Alcohol Healthwatch indicates that women's alcohol consumption is increasing and that the harmful use of alcohol is implicated in a range of poor health outcomes for women. These include;
➜ Reduced physical and psychological health
➜ Increased frequency and severity of violence
➜ Higher risk of sexual assault
➜ Reduced capacity to parent
➜ Greater economic vulnerability.
If you or someone you know needs help with alcohol you can get in touch with the Alcohol Drug Helpline for support.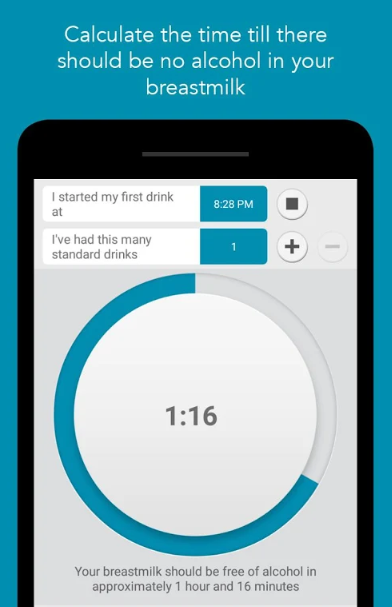 Alcohol and breastfeeding
You may be excited to start drinking again once you are no longer pregnant, however breastfeeding women still need to be mindful of their alcohol consumption. Women often receive conflicting advice around whether they can consume alcohol and breastfeed their child which can make it difficult to determine safe drinking levels. Alcohol will be present in your breast milk after drinking, however once the alcohol clears you are safe to breastfeed as normal. As a general rule of thumb it's best to avoid breastfeeding for around 2-3 hours for each standard drink you have because this will give your body time to clear the alcohol from your breast milk. Therefore, if you are planning on consuming alcohol the best time is straight after you have breastfed your child.
If you aren't sure how to safely enjoy a drink while breastfeeding you can try using the Feed Safe NZ app which can help you make safe decisions while drinking and breastfeeding. There is also useful guide written by the Australian Breastfeeding Association if you would like more information.
Alcohol advertising
Alcohol advertising is linked to social harm, particularly issues relating to violence against women and increased ill effects from drinking in young women. Recent research shows alcohol abuse rates in young women are increasing, which could be linked to advertising directed to young women glamorizing alcohol.  In addition, the role of alcohol in intimate partner and family violence is reinforced by socially irresponsible liquor advertising that promotes negative attitudes towards women.
Regulation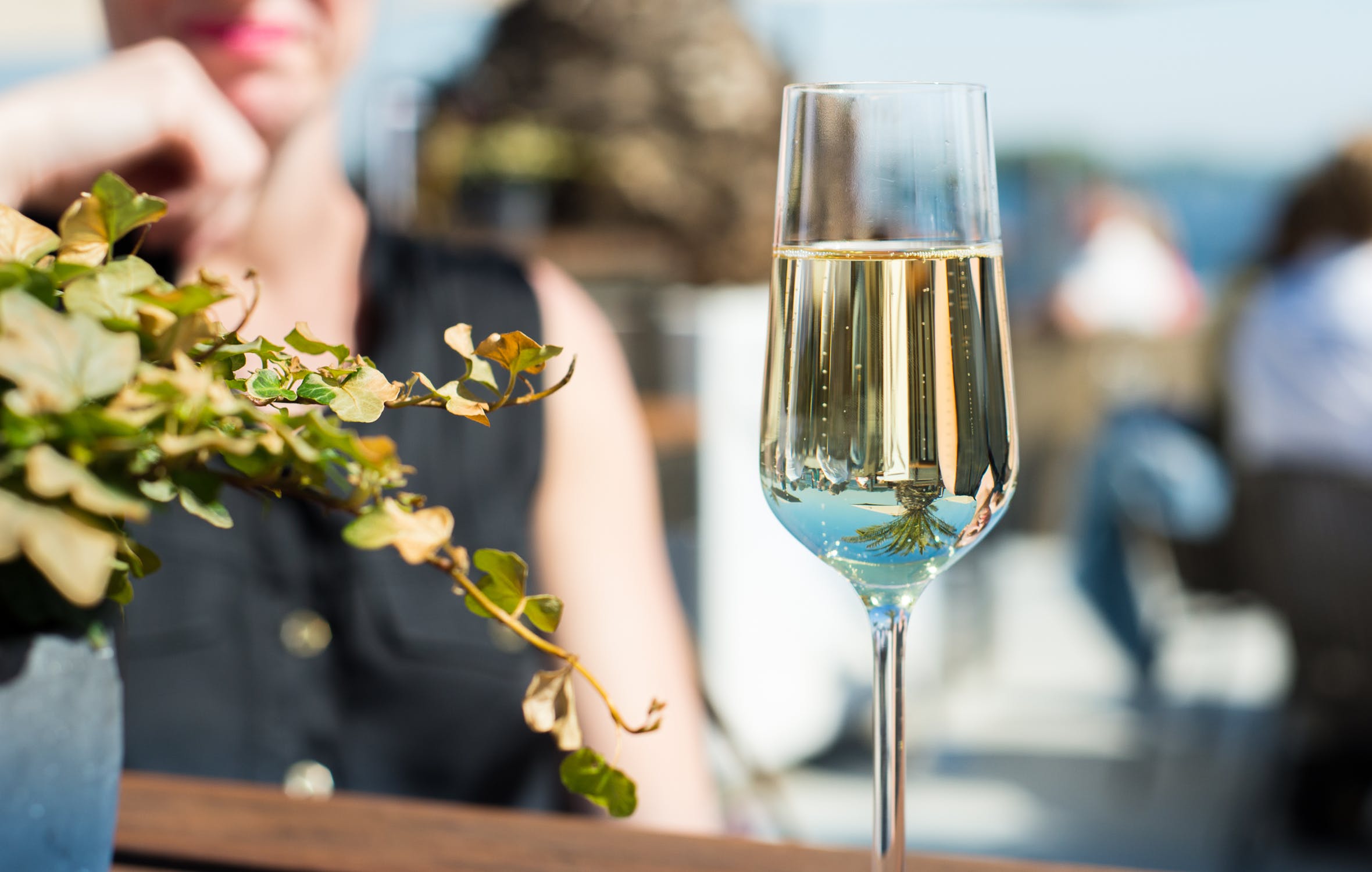 The advertising of alcohol in Aotearoa New Zealand is voluntarily regulated by the alcohol industry. This means that the industry can determine the nature and content of alcohol advertising, guided by the Advertising Standards Authority's Code for Advertising and Promotion of Alcohol. All alcohol advertising in Aotearoa New Zealand should adhere to the principles of the Code.  Principle One of the Code states that all liquor advertisements shall observe a high standard of social responsibility.  Compliance with the Code relies on complaints from the public.  For information about how to complain about alcohol advertisements that you think may not comply with the Code visit the Advertising Standards Authority.
Useful links
Alcohol Healthwatch » New Zealand health promotion agency focused on harm reduction for alcohol.
Can you pour a standard drink? » interactive game to see if you can accurately pour a standard drink.
Low risk alcohol drinking advice » more information on how to drink safely.
Women and alcohol in Aotearoa/New Zealand » study conducted by Women's Health Action in collaboration with Alcohol Healthwatch, investing young women's alcohol consumption.
Feed Safe NZ » app to help you manage alcohol while breastfeeding
Alcohol and breastfeeding » a guide providing information on breastfeeding and consuming alcohol
Breast Implants
A breast implant is an envelope which usually contains silicone and is designed to mimic the look and feel of a natural breast. There are many reasons why women choose to get breast implants, including for cosmetic reasons or after having a mastectomy. 
Breast reconstruction
A breast reconstruction may use implants to rebuild and reshape the breast following a mastectomy. Most women who opt for reconstruction will undergo this at the same time as their mastectomy, although in some cases (e.g. ongoing cancer treatment) it is recommended to delay the reconstruction. A reconstruction will not lead to having sensation in the breast, and in most cases there will be no nipple unless this has been preserved during the mastectomy. Some women opt to get a new nipple tattooed once the reconstruction has healed.
While receiving implants after a mastectomy will not restore sensation to the breasts they have been linked to improvements in self-image and self-confidence1.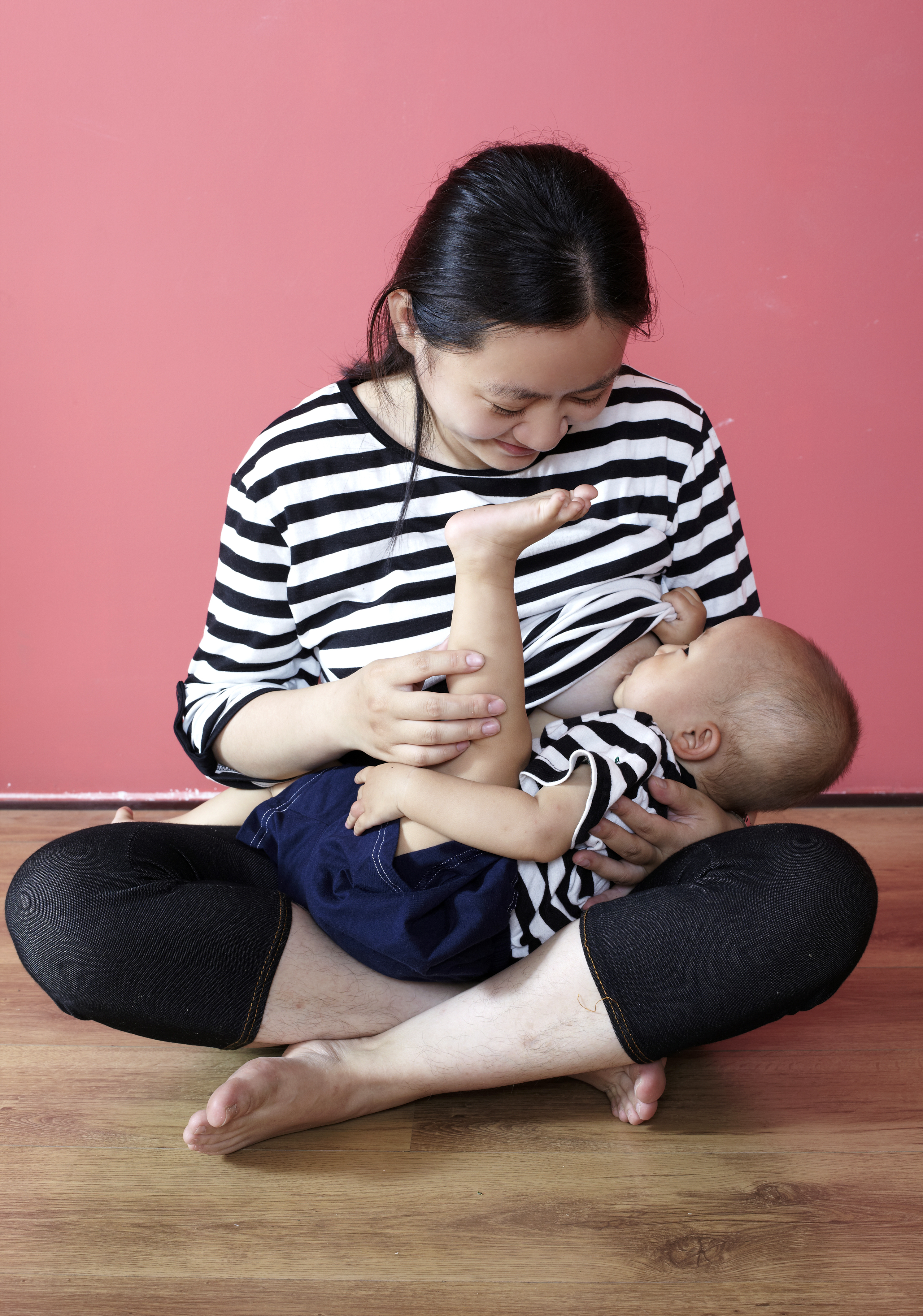 Can I still breastfeed if I get implants?
Yes, you can breastfeed with implants. It is possible that in some cases implants may effect milk supply, and this is usually caused by damage to nerves and breast tissue or scarring in the milk ducts. The risk of such damages if often dependent on the type of breast surgery you receive. The most commonly performed technique involves placing an implant under the breast tissue or muscle. Because this method leaves the glandular tissue and nerves intact it is unlikely to impact milk production2.
Are implants safe?
Like any surgery breast augmentations involve a level of risk, including for infection. Some women may also have differences in how they experience temperature and sensation through their breasts. Medsafe's website currently warns that "the use of breast implants is not endorsed by the New Zealand Government, whether through the Ministry of Health or otherwise, and the safety of such implants cannot be confirmed or refuted."
Furthermore, implants need to be maintained which means if you get implants inserted it's likely you will need follow-up surgeries for maintenance. Around 1 in 5 women will have their implants removed or replaced within 8 to 10 years of their initial augmentation5.
Breast implant illness
A growing number of women are identifying difficulties after receiving implants, and refer to this as 'breast implant illness'³. This is not a medically recognized disorder but rather a term coined by women who have experienced negative symptoms upon receiving implants. These include symptoms such as fatigue, chest pain, headaches, brain fog, neurological and hormonal issues, sleep disturbance, and depression. There is currently no diagnostic testing for breast implant illness and further research into the link between implants and illness is being investigated. Recent research has suggested there may be a link between silicone implants and certain autoimmune diseases4.
Although breast implant illness is not yet scientifically realized it is important that if you are experiencing negative symptoms after receiving implants you speak to a doctor.
PIP implants
In 2010 it was revealed a French company had used unapproved industrial-grade silicone filler instead of medical-grade silicone in their implants. All PIP silicone breast implants were recalled.  If you have received breast implants in New Zealand it is unlikely you would have been effected by PIP implants as they were not routinely used and there are no records of their importation or distribution within New Zealand. However, it is possible some surgeons may have imported PIP implants and used them in private practice. If you are concerned about the type of implant you have contact your GP or surgeon. You can also contact the NZ Association of Plastic Surgeons (NZAPS). 
Useful links
Breast reconstruction » the Breast Cancer Foundation's information page on breast reconstruction following mastectomy.
Breastfeeding with implants » detailed information on breastfeeding after a breast augmentation
Breast implants » information from the Ministry of Health
Silicone gel breast implants » Medsafe's consumer information for implants
References
1Howard Mc-Nattt, M., (2013). 'Patients opting for breast reconstruction following mastectomy: an analysis of uptake rates and benefit'. Breast cancer. vol 5, February 2013. pp 9-15.
 2Breastfeeding Support. 'Breastfeeding with implants'. Retrieved from: https://breastfeeding.support/breastfeeding-with-implants/. Last updated 6 September 2019.
³Magnusson, M., (2019). Breast implant illness: A way forward. Plastic and Reconstructive Surgery. vol 143, March 2019. pp. 74-81.
4Watad et al., (2018). Silicone breast implants and the risk of autoimmune/rheumatic disorders: a real-world analysis. International Journal of Epidemiology. vol 47, December 2018. pp. 1846–1854. 
5Healthline (2018). How long do breast implants last?. Retrieved from: https://www.healthline.com/health/how-long-do-implants-last
Cervical Screening
Cervical cancer
Cervical cancer is cancer of the cervix, which is the lower part of the uterus or womb. Cervical cancer develops slowly over time, usually taking many years, when abnormal cells grow on the cervix. These abnormal cells are caused by infection with high-risk types of human papilloma virus (HPV).  Abnormalities in the cells of the cervix can be detected by cervical screening and removed. Each year there are around 25,000 abnormal smear test results among New Zealand women.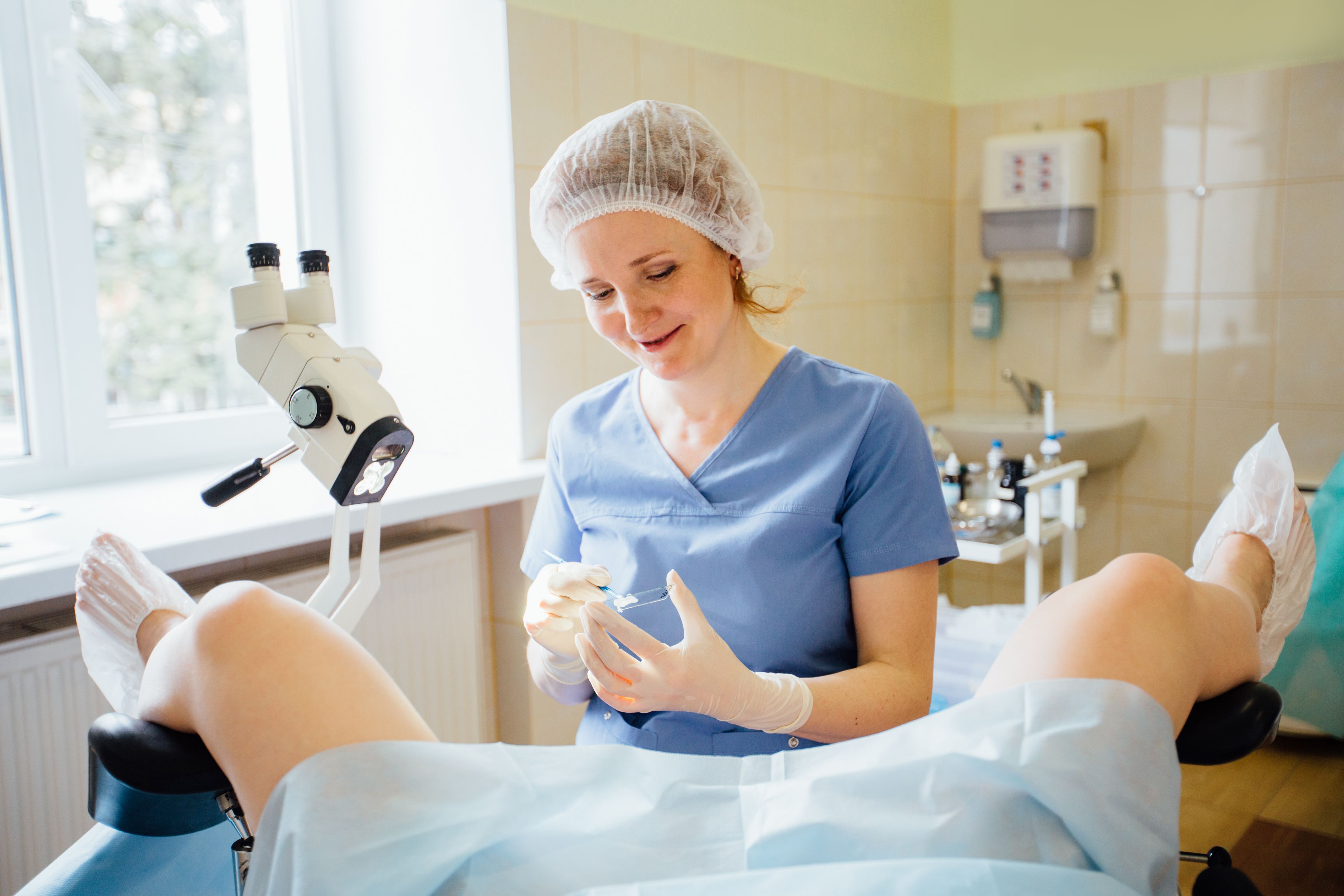 Symptoms of cervical cancer
The symptoms of cervical cancer can include:
➜ Bleeding after menopause
➜ Bleeding between periods
➜ Heavier periods than normal
➜ Abnormal vaginal discharge
➜ Painful sex, or bleeding after sex
If you have any of these symptoms see your doctor.
Cervical Screening
Screening remains the single most effective intervention against cervical cancer. Cervical screening has had a dramatic impact on the incidence of cervical cancer and cervical cancer deaths in developed countries including New Zealand.
All women are eligible for screening in New Zealand, this includes:
➜ Women who have never been sexually active
➜ Women who have sex with women
➜ Women who have not been sexually active for many years
➜ Women who have had a hysterectomy but still have a cervix
Women aged 70 and over who have never had a cervical smear test are advised to have a smear test followed by another a year later. If both tests are normal no further tests are needed.
Where can I get a smear test done?
Cervical smears are available from general practitioners or nurses, marae-based or other Māori health centres, Pacific and women's health centres, and Family Planning clinics. The cost of a smear test is similar to the cost of seeing a doctor or nurse. Some community organisations offer a free or low-cost service.
Gynaecological Cancer
There are five types of gynaecological cancer; vulval, cervical, ovarian, uterine, and vaginal. Aside from cervical cancer, there are no screening options for the other four forms of gynaecological cancer. In New Zealand, 1000 women a year are diagnosed with gynaecological and 400 women die from a gynaecological cancer every year. It's important to know the signs and symptoms to keep yourself safe.
Check out our Digi-Update below, where we chat to Tash Crosby of Talk Peach (a foundation for gynaecological cancer).
Ovarian cancer
Ovarian cancer has the highest rate of death amongst gynaecological cancers. This is because 85% of people affected are diagnosed at a late stage and treatment options are limited.
Vaginal cancer
Vaginal cancer starts in the vagina.
Uterine cancer
Uterine cancer starts in the uterus and usually causes abnormal vaginal bleeding.
Signs and symptoms:
➜  pain during sex
➜  pelvic or abdominal pain
➜  pain or feeling of pressure in the pelvis, lower abdomen, back or legs
➜  pain during urination, difficulty urinating or blood in the urine
➜  painful bowel movements, constipation or blood in the stool
➜  bleeding from the bladder or rectum
➜  buildup of fluid in the abdomen (called ascites) or in the legs called lymphedema)
➜  weight loss
➜  lack of appetite
➜  difficulty breathing
Vulval cancer
Cancer of the vulva is rare type of cancer, occurring on the outer surface area of the genitalia.
Signs and symptoms:
➜ a recurring/persistent itch in the vulva
➜ pain or tenderness in the vulva
➜ thickened, raised, red, white or dark patches on the skin of the vulva
➜ a lump or wart-like growth on the vulva
➜ bleeding from the vulva or blood-stained vaginal discharge between periods, an open sore or growth visible on the skin
➜ a burning pain when passing urine
➜ a mole on the vulva that changes shape or colour
➜ swelling
Useful links
National Screening Unit » information on New Zealand's screening program 
National Cancer Institute » detailed information on cervical cancer and screening
Cervical cancer » information from 'Talk Peach', a foundation educating New Zealanders on gynaecological diseases and supporting those who are diagnosed.
Cystitis (UTI)
Cystitis is an infection in the bladder caused by bacteria that usually live harmlessly in the bowel. Cystitis is common amongst women, although the bacteria can affect men and children too. Because the infection typically only affects the bladder it is called a lower urinary tract infection (UTI). Cystitis is usually caused by the bacteria E coli (Escherichia coli) that get into the urethra from the surrounding skin (the urethra is the tube from the bladder used when passing urine)1. As the urethra is nearer to the anus in women than it is in men, it is easier for the bacteria to get transferred into the urethra. While cystitis is often very painful, for most women it usually clears up within a few days once treated. However, some women are more prone to getting UTIs than others and may get recurrent bouts.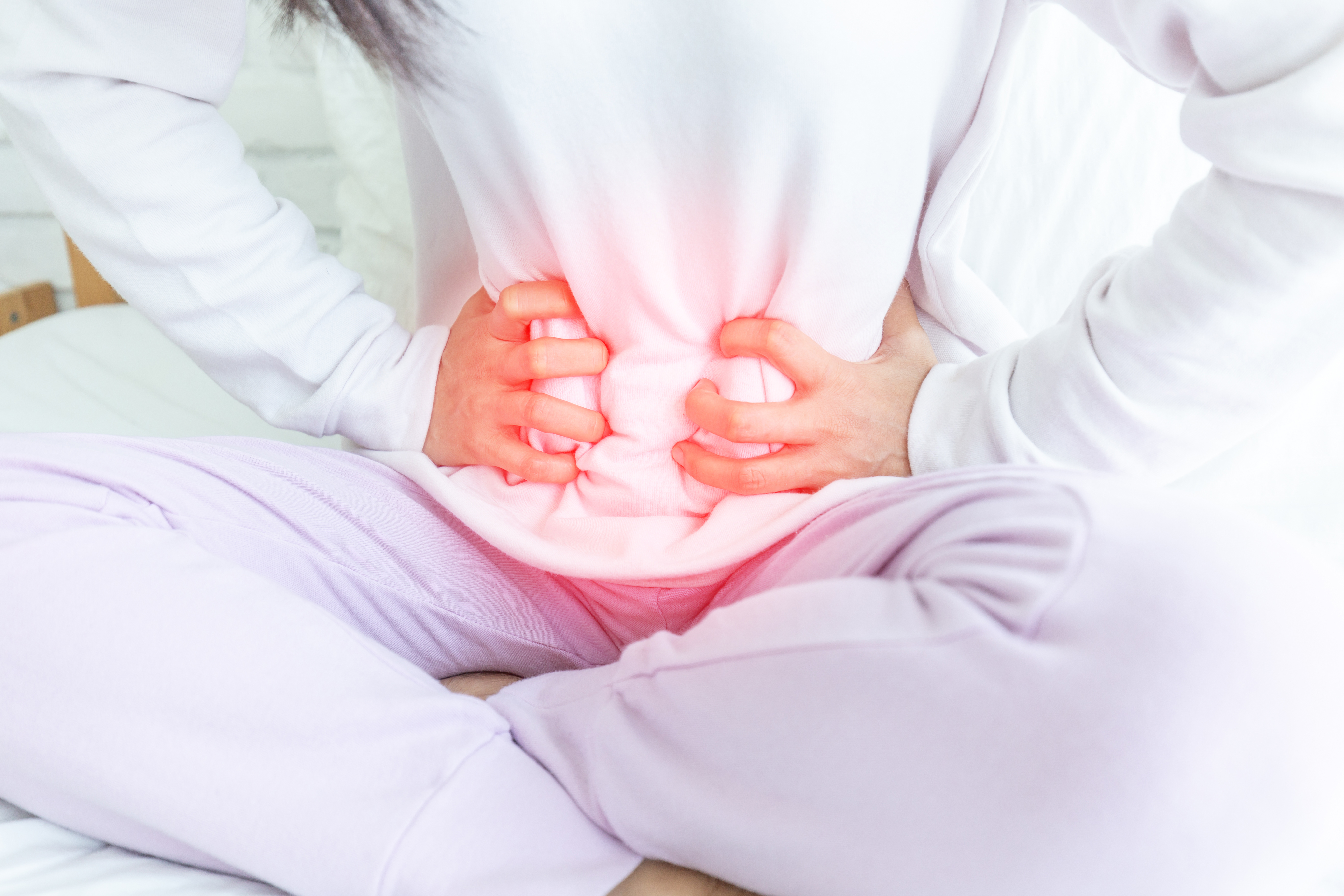 The symptoms of cystitis include;
➜ A stinging or burning sensation when urinating
➜ The need to urinate frequently or urgently even if you pass very little or no urine
➜ Urine that is cloudy or dark coloured, and may have a strong smell
➜ Blood in the urine.
➜ Pain or tenderness in the lower back or lower abdomen
➜ A general feeling of being unwell.
What do I do if I think I have cystitis?
Antibiotics are recommended for cystitis (UTIs)1. This means you will have to see a medical professional to treat the infection. Your doctor can run a urine sample test to determine whether an infection is present and will usually prescribe a 3 to 5 day course of antibiotics. Alternatively, many pharmacists sell an antibiotic called trimethoprim which treats UTIs. This is a useful option as visiting a pharmacist may be easier and cost less than seeing your GP.
However, if you have a fever, your symptoms do not get better with antibiotics, or you have pain in your flank (either side of your back, between your ribs and hips), it can mean that the infection has reached the kidneys and you should go to your doctor immediately. You should also visit your doctor if you are pregnant or have other complicating factors.
Furthermore, as the symptoms of cystitis are similar to other infections, such as sexually transmitted infections like chlamydia, it is important that you go to your doctor or visit a Family Planning clinic or a sexual health clinic. The doctor will ask you to provide a sample of urine that will be tested on site or sent to a laboratory.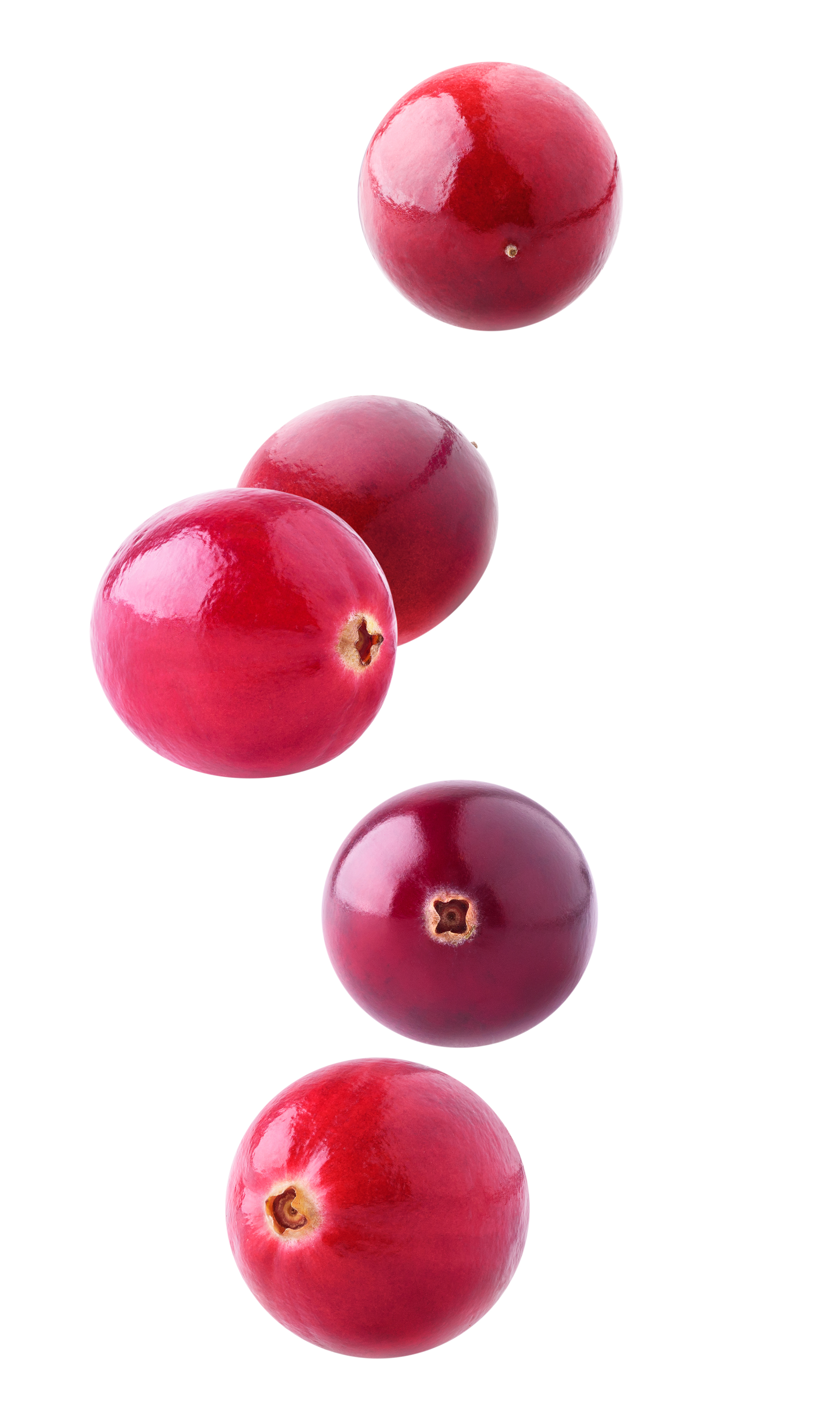 Home treatments
Alongside taking antibiotics, paracetamol and ibuprofen can help manage pain. Make sure you drink plenty of water, as this can aid in flushing out urinary bacteria. To reduce burning sensations while urinating you can try taking products to alkalise your urine, such as Ural®.
Cranberry juice and D-mannose
Popular at-home treatments include cranberry juice and D-mannose. There is no clinical evidence to suggest that cranberry juice treats or prevents UTIs2. Emerging research suggests D-mannose, a sugar found in some fruits and vegetables, may play a role in the reduction and treatment of UTIs. There is not yet enough evidence to recommend D-mannose for UTIs, as more randomised trials are needed, and researchers are unsure of the correct dosage of D-mannose needed3.
How can I prevent cystitis?
Ensure you wipe from front to back when you go to the toilet, stay hydrated, wear loose cotton underwear, urinate after sex, fully empty your bladder while urinating, and choose showers over baths.
You can also try avoiding perfumed bubble baths and soaps, holding your urine in when you need to go, wearing tight or synthetic underwear (e.g. nylon) and jeans/trousers which are too tight. You may also wish to avoid condoms with spermicidal lube, as these may increase the risk of UTIs.
Useful links
Health navigator NZ » detailed information for treating cystitis in New Zealand.
Ministry of Health » Minstry of Health's information for treating cystitis in New Zealand.
Recurrent UTIs » helpful information for people experiencing recurrent cystitis.
Bupa » detailed information about cystitis.
References
1Health Central, 'Cystitis (UTI, Bladder Infection)'. Retrieved from: https://www.healthcentral.com/
2Health Navigator, 'Cranberries for preventing urinary tract infections'. Retrieved from: https://www.healthnavigator.org.nz. Last updated 15 May 2019.
3Health Navigator, 'D-mannose and UTIs'. Retrieved from: https://www.healthnavigator.org.nz. Last updated 15 May 2019.
Domestic and Sexual Violence
Domestic and sexual violence are gendered crimes, which damage the health of women and their families. Numerous studies and submissions have been made to government detailing research and strategies to combat both domestic and sexual violence in Aotearoa New Zealand. These focus on protecting both women and children from these crimes and suggest intersectoral connections (agencies and services working in a joined-up way linked together through an integrated system response) including changes to policing, the Family Court system and support services must be developed to meet both need and demand.
Domestic and sexual violence – gendered crimes
Violence towards women and children are gendered crimes with serious health effects that can be lifelong. Violence is one of the most significant challenges to the health of women and girls. The prevalence of gendered violence is supported by current cultural norms, gender inequalities and institutionalised misogyny. It is made worse by various factors including economic inequality, poverty, high crime levels, alcohol and drug abuse, sexist portrayal of women and girls in various forms of media, poor victim support from both the police and the justice system and the under-funding of support services. The impact of sexual and domestic violence on survivors, families and communities is serious and long-term with costs to both individuals and society. In 2003 a New Zealand Treasury report estimated the economic costs to the New Zealand economy at $1.2 billion each year. That study was updated in 2014 by Sherilee Kahui and Suzanne Snively – Measuring the Economic Costs of Child Abuse and Intimate Partner Violence to New Zealand,  The authors estimate the economic cost as between $4.1 to $7 billion per year and rising. They argue that if nothing is done, the cumulative cost over the next ten years may approach $80 billion. At the high end, the estimated cost of child abuse and intimate partner violence is equal to 60% of what was earned from dairy exports in 2013.
Sexual violence
The World Health Organisation describes sexual violence as any sexual act, attempt to obtain a sexual act, sexual harassment, or act directed against a person's sexuality, using coercion, by any person regardless of their relationship to the victim, in any setting including but not limited to home or work. Sexual violence can include, rape, the threat of rape, attempted rape, sexual harassment, sexual coercion and sexual contact with force. Sexual violence can be perpetrated by, or against, anyone but overwhelmingly the sexual assault of adults is perpetrated by men against women. There is no completely accurate data available regarding sexual violence in Aotearoa New Zealand, and there are significant anomalies both in the recording and defining of sexual violence and the fact that violence and sexual violence in particular is underreported. However, there are various New Zealand research studies available which point to sexual violence being a common and harmful experience for many girls and women. You can find out more by visiting HELP – Sexual Abuse Statistics
Family or domestic violence
In the last decade the naming of domestic violence has shifted to family violence, which includes violence against children and elder abuse. The shift has been promoted by Government agencies rather than by women's services or survivors themselves. Family violence includes abuse against any person who is, or has been, in a domestic relationship with the abuser including carers of children, disabled or older people. It includes siblings, children or parents and violence by an intimate partner against the other partner. It includes physical violence, sexual violence, psychological/emotional abuse, economic abuse, intimidation, harassment, damage to property and threats of physical or sexual abuse.
Family violence is a criminal offence in New Zealand and there are a number of offences listed in the Crimes Act related to it.  In addition, the Domestic Violence Act 1995 offers victims of domestic violence legislative protection when they are escaping an abusive and violent relationship.  In 2018, the Government introduced some changes to domestic violence legislation including changing the name of the Domestic Violence Act to the Family Violence Act (as of 1 July 2019), and introducing changes to various acts (the Bail Act 2000, Care of Children Act 2004, Crimes Act 1961, Criminal Procedure Act 2011, Evidence Act 2006 and Sentencing Act 2002). These changes include the introduction of three new criminal offences: strangulation or suffocation, assault on a person in a family relationship, and coerced marriage or civil union. Other changes include making victims' safety the primary consideration in family violence bail decisions, enabling family violence offending to be tracked through the criminal justice system, and inserting a new aggravating factor at sentencing. You can read more about those changes here.
The Family Court
The 2012 WHA Cartwright seminar, titled 'Silent injustice: Women's experiences of the Family Court', explored women's experiences of negotiating relationship separation and care of children within the Family Court. Recent New Zealand research has highlighted the difficulties women currently face with negotiating care and contact arrangements for their children through New Zealand's family law system. Women's experiences of the Family Court system suggest the systemic serving of fathers' interests over mothers' ability to care for and protect their children, are compounded when women are separating from violent relationships.
In 2017 The Backbone Collective launched in New Zealand to provide women who had experienced violence and abuse a safe way to say how the system responded to them when they reached out for help in order to inform changes to make the system work safely.  The Backbone Collective has released a number of reports focussing on women's accounts of system failure by the New Zealand Family Court when they have approached the court for protection after leaving an abusive partner.  You can read those reports here.
Womens Health Action supports:
➜ Proper funding for specialist sexual violence including 24 hour crisis and phone and ongoing support services and training for sector workers along with simplified contracting and reporting arrangements and sustained funding arrangements.
➜ Services that reflect the diversity of our communities including specialist services for Māori and for minority groups and health promotion messages that promote respect
➜ Making significant changes to intersecting services such as the police and justice system, including changes to court processes, the training of judges and lawyers and the police.
➜ Legislation which controls the use of social and other media which promotes violence and sexual violence.
➜ Engagement of the mass media in countering exploitative and sexist depictions of women.
Useful links
UK to criminalise coercive, controlling and psychological abuse (2015) » the UK Home Office has announced a new domestic violence law will be introduced, criminalising patterns of coercive, controlling and psychological abuse.
New resource on engaging key sectors to prevent violence (2015) » a new resource from the Prevention Institute (US) offers support for collaboration across sectors to prevent violence.
HeforShe solidarity movement for gender equality (2015) » the UN Women is working to build a solidarity movement for gender equality. The HeForShe campaign aims to engage one billion men by July 2015 as "advocates and agents of change for the achievement of gender equality and women's rights."
https://www.familyplanning.org.nz/advice/relationships/consent
Support services
For sexual violence support services:
HELP – Support for sexual abuse survivors (Auckland) » information, support and services for survivors of sexual abuse, including support through court processes, and specialist counselling for survivors and their loved ones. Call their 24/7 HELPline on 09 623 1700.
National Collective of Rape Crisis and Related Groups Aotearoa » – provides contact information of services throughout the country, as well as a national free helpline on 0800 88 33 00.
Safe To Talk » – provides a 24/7, free, confidential and non-judgemental sexual harm helpline. Call 0800 044 334 or text 4334.
TOAH-NNEST – Te Ohaakii a Hine – National Network Ending Sexual Violence Together » – TOAH-NNEST agencies offer specialist help immediately after a sexual assault, or if it happened a long time ago. You can call or visit a specialist sexual violence service for counselling, support, resources and information, or just to talk.
Rape Prevention Education » – an organisation in the greater Auckland area and nationally which works to prevent sexual violence through the delivery of education, health promotion and prevention activities. They have links to local support services, as well as information regarding consent, rape culture, pornography and harmful sexual behaviour.
For family violence support services:
Women's Refuge » – Women's Refuge are an organisation for women and their children, to help prevent and stop family violence in New Zealand. If you are experiencing any form of abuse in your family or your relationship, or know someone who is, there are many ways they can help you, whether you have children or not – for free, and confidentially. If you need help now, call 111 or their free Crisisline on 0800 REFUGE (0800 733 843)
Family Violence Networks » – information about Family Violence Networks, including a link to contact details of networks around the country.
SHINE » – Shine wants to make sure that anyone experiencing domestic violence in New Zealand has a place to turn and someone to talk to. Their free National Helpline can provide support and information for you if you are living with abuse – whether you are male or female, or if you are worried about a friend, family member, colleague or child. Call 0508 744 633.
Rainbow YOUTH » – Rainbow YOUTH provides a number of services for queer and gender diverse youth and their wider communities all across Aotearoa, such as peer-support groups, drop-in centres and Rainbow friendly counselling.
Shakti »  – Shakti are an organisation working to end all forms of violence and discrimination against migrant and refugee women. Led by ethnic women for ethnic women, they provide culturally specialise, confidential support services to women and their children of Asian, African and Middle Eastern origins. Call their 24/7 crisis-line on 0800 SHAKTI (0800 742 584).
Age Concern » – provides information about elder abuse and neglect, and how it can be prevented. Age Concern provides free and confidential Elder Abuse Response Services in most cities and provincial areas throughout New Zealand. They have a 24-hour helpline on 0800 326 6865.
Women's Self Defence Network – Wahine Toa » – a network of trained and accredited women teachers of self defence, located throughout Aotearoa New Zealand. The Girls' Self Defence Project Aotearoa New Zealand also provides free self defence courses for young women in schools.
References and Resources
New Zealand Family Violence Clearinghouse »  the New Zealand Family Violence Clearinghouse is your national centre for research and information on family and whānau violence in Aotearoa New Zealand.
Kaupapa Māori wellbeing framework: The basis for whānau violence prevention and intervention
You, Me, Us » – an initiative by Shine, OUTLINE NZ and Rainbow Youth. There are resources about creating healthy relationships, identifying unhealthy relationships and ways to get help, or get out.
Estimating the costs of crime in New Zealand in 2003/04
"This Isn't Love" » – a Family Planning resource to help young people understand the danger signs of relationship abuse and give them information about where to go to get help if they are in a violent relationship. This resource is available for free download.
Genital Alteration and Mutilation
Genital alteration can refer to permanent or temporary changes women may make to their genitals. This can include surgeries such a labial reduction, which changes the appearance of a women's vulva. This is largely done for cosmetic purposes and are voluntary and performed with consent. 
Female genital mutilation is the cutting or removal of part, or all, of a females genitals. Often this is done against the person's will or practiced on children too young to understand the implications of the procedure. This is illegal and legislated against in many countries, including New Zealand. 
All genital alternations and mutilations are based on socially constructed understandings of the way women's genitalia should be if girls and women are to be appropriately 'female' and sexually desirable.
Female genital mutilation
Female genital mutilation (FGM) is illegal because it is harmful to the health of women and girls. New Zealand is a signatory to the following International Instruments and conventions that encourage and oblige action against FGM including:
➜ The Universal Declaration of Human Rights (Article 25)
➜ The Convention on the Elimination of all Forms of Discrimination against Women (Articles 2f, 5a, 12)
➜ The Convention on the Rights of the Child (Articles 2, 19.2, 24.1, 37a, 24.3).
In New Zealand, FGM is illegal under an amendment to The Crimes Act (section 204A) 1961 which states that it is illegal to perform "any medical or surgical procedure or mutilation of the vagina or clitoris of any person" for reasons of "culture, religion, custom or practice." It is unlawful to circumcise a female, remove or cut out any part of the female genital area, stitch up the female genital area, cut the clitoris or part of the clitoris or damage the female genital area in other ways. It is against the law to perform FGM even if the woman or girl wants it to be done or to send a woman or girl out of New Zealand for FGM to be performed. If someone performs, helps, or gets someone else to perform FGM, they are breaking the law and may be imprisoned for up to seven years.
Complications of FGM include haemorrhage, shock, severe pain, dislocated hip joints and infection. Long term complications include infertility, sexual difficulties, childbirth complications, psychological effects, clitoral neurinoma, recurrent urinary tract infections or abscesses.
Useful Links
If you are considering cosmetic surgery on your labia…
The great wall of vagina » an art project that displays hundreds of plasters casts of real women's vulvas, showing how many different types of vulvas there are, and how these are all completely normal. 
Quick question: Is my labia normal? » helpful information if you are worried about the way your labia looks
Female genital mutilation
Female Genital Mutilation New Zealand »  information on FGM and FGM in New Zealand.
Female genital mutilation » World Health Organisation's information
Content warning: female genital mutilation. ↓
Heart Disease
Heart disease describes a number of diseases which affect the heart and/or the blood vessels in the heart. Heart disease is one of the leading causes of death in New Zealand for both women and men¹. Men and women experience heart disease differently due to biological and social factors. Despite this, health care practice is largely informed by research conducted from a male dominated standpoint. This means that despite heart disease being one of the leading two causes of death in women, much of the knowledge and understanding of heart disease comes from male-centered research.

Ischemic heart disease
The most common form of heart disease is ischemic heart disease. Ischemic heart disease (also known as coronary artery disease, atherosclerotic heart disease, and coronary heart disease) is a condition where plaque builds up in the coronary arteries. This plaque narrows and hardens in the arteries, which limits blood supply and oxygen to the heart. This can lead to damage of the heart and heart attack.
Why do sex and gender matter?
The World Health Organisation defines sex as "biological and physiological characteristics" while gender is "socially constructed roles, behaviours, activities, and attributes that a given society considers appropriate for men and women"². Sex and gender matter in health because each impacts on health and wellbeing. Gender and sex differences in heart disease are evident in the development of conditions, the symptoms, and responses to treatment. These differences are compelling reasons for greater consideration of sex and gender in medical research and practice.
Symptoms
Many people are well aware of the typical heart attack symptoms that men experience, but did you know women often experience different symptoms? Men often experience pain localized to the chest, but women often experience pain elsewhere. Therefore, if you are experiencing pain, discomfort, heaviness, tightness or pressure in your chest, jaw, shoulders, arm, neck, back, upper back, or abdomen you may have had a heart attack. Other common symptoms include sweating, shortness of breath, nausea, fatigue, light headedness, and pain that comes and goes³.
Because people have less awareness about the symptoms of heart attack in women they may be slower or less likely to seek medical attention. People often imagine heart attacks to look different than they often are – therefore, it is important that if you think you are experiencing any symptoms of a heart attack call 111 immediately. 
Risk factors
Men and women have some common risk factors for heart disease, however, the significance of these factors can vary between the sexes. For example:
Behavioural factors » smoking as a young adult has a greater impact on women's likelihood of developing ischemic heart disease than it does for men.

Social factors » social factors contribute to women's experience of heart disease. Women are more likely than men to live in poverty and are more likely to experience depression and anxiety, all of which are risk factors of heart disease.

Biological factors » diabetic women have a greater risk of developing heart disease than diabetic men. Furthermore, disorders during pregnancy can increase women's risk of heart disease in the future. Biological sex also impacts on symptoms of heart attack which means women and men may present differently. When heart disease advances to heart attack, women are more likely than men to present with atypical symptoms. 
Women in medical research
Even though there are known sex and gender differences in health, medical research often fails fails to adequately investigate or analyse the implications of either. This failing is often present at the initial planning stages of research, when exploring the implications for sex should be built into the experiment. At early trial stages, studies often use male animals or fail to report on the sex of animals used. At the human trial phase, women continue to be a minority, averaging approximately one third of participants in European and US studies. Furthermore, these medical trials inadequately analyse gender. Only half of the European cardiovascular disease trials conducted between 2006 and 2010 included a gender analysis, while in the US only a quarter to one third of mixed-sex NIH-sponsored trials reported results according to sex. As a result, medical research and practice is skewed to the male experience, leaving women at risk for misdiagnosis, sickness and even death.
How can I reduce the risk of heart disease?
Women can take action to reduce the risk of heart disease, including exercising regularly, eating healthily, managing stress, and stopping smoking.
Useful Links
Heart attacks in women » NZ heart foundation's information page for heart disease in women
Women and heart attacks » British heart foundation
Inequalities in heart attack care 'costing women's lives' » BBC article exploring the inequalities in the treatment of heart disease for men and women
References
¹Finegold JA1, Asaria P, Francis DP., Mortality from ischemic heart disease by country, region and age: statistics from World Health Organisation and United Nations. Vol 168, September 2013. pp. 934-935.
²World Health Organisation. 'Gender, Women and Health'. Retrieved from: www.who.int.
³Fields, L. Six Symptoms of Women's Heart Attacks. Retrieved from: www.webmd.com
Human Papillomavirus (HPV)
Genital human papillomavirus (HPV) infection is one of the most common sexually transmitted infections (STIs), affecting both men and women1. There are over 100 types of HPV, and 13 of these are cancer-causing (also known as high risk type). HPV is largely transmitted through sexual contact, and around 75% of sexually active people will have HPV at some point2. Most people infected with HPV have no symptoms and their body spontaneously clears the infection. However, if HPV persists, it may infect the cervix area which can cause abnormal pre-cancerous cells to develop. If undetected these cells may progress to invasive cervical cancer3.
Vaccinations can protect against some types of HPV which cause cancer. However, there are limitations with the vaccinations, and they do not eliminate the need for regular HPV and/or cervical screening throughout life.
On this page you can learn about how HPV is contracted and develops, the HPV vaccination and controversies, and how you can manage your risk of HPV effectively.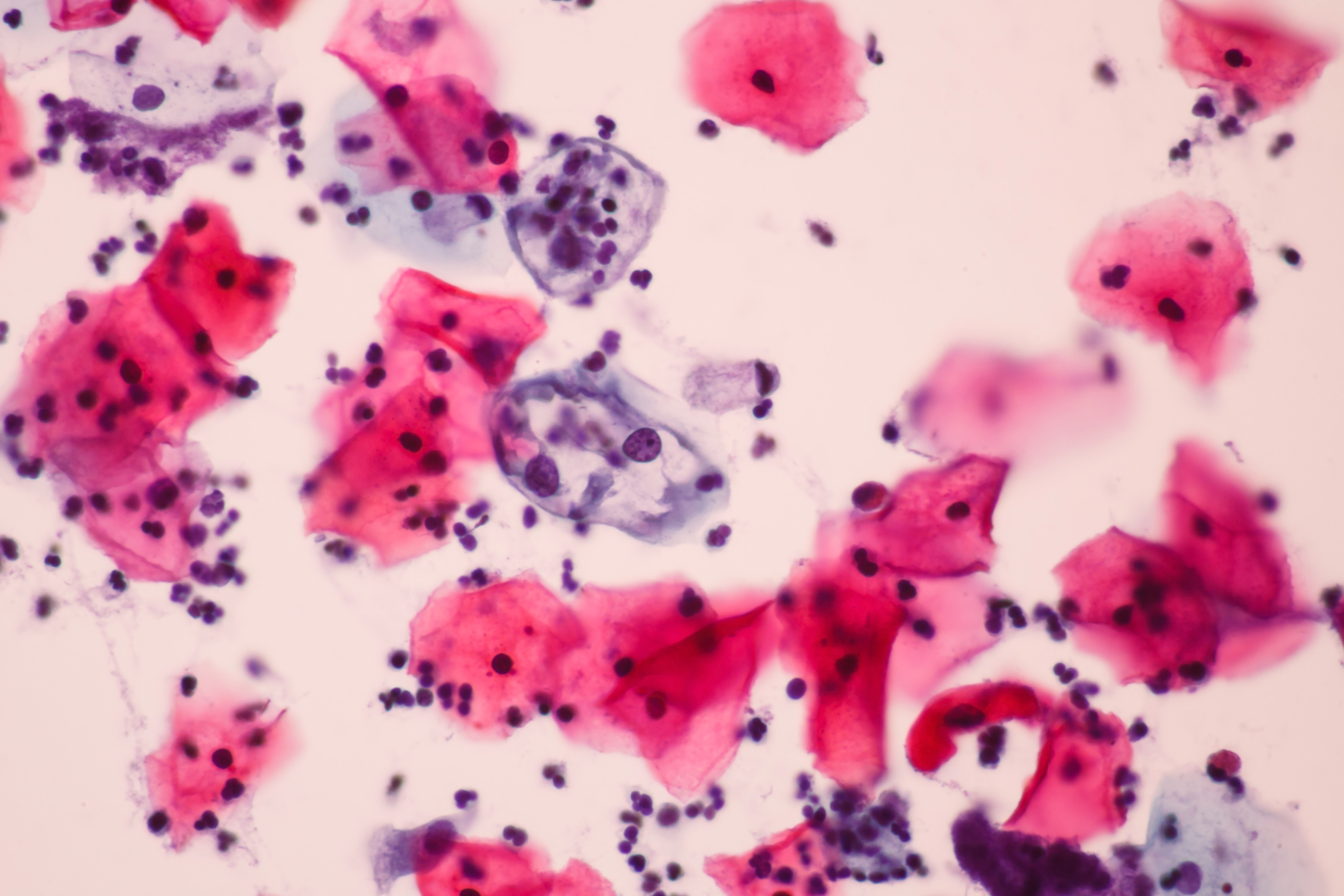 How do you contract HPV?
Anyone who is sexually active can get HPV, even if you have had sex with only one person. You can also develop symptoms years after you have sex with someone who is infected which makes it hard to know when you first became infected. Using latex condoms while you have sex can lower your chances of getting HPV, but HPV can infect areas that are not covered by a condom. Therefore, condoms may not give full protection against HPV.
HPV and the risk of developing cervical cancer
Women with a persistent infection with high-risk HPV types are at risk of cervical cancer. This is because in some instances a persistent infection with a high-risk type of HPV can progress to invasive cancer if not detected and treated1. This usually takes 10 years or more.
Persistent HPV infection is the underlying cause of all cervical cancer. However, among women with persistent HPV infection, additional factors may contribute to the development of cervical cancer. These include smoking, taking hormonal contraceptives, having a suppressed immune system, and the presence of other sexually transmitted infections.
In Aotearoa New Zealand the most important risk factor for developing cervical cancer is not having cervical smear tests. Regular cervical smears can reduce the risk of developing cancer by about 90 percent.
HPV vaccinations
Vaccination can protect against infection with the HPV types covered by the vaccine, provided the woman is not already infected with those types of HPV. However, vaccination does not protect against all HPV types and a woman may still become infected with another HPV type not included in the vaccine. HPV vaccines are not a treatment for HPV infections. There are currently two licenced HPV vaccinations in New Zealand – Gardasil® and Cervarix®
Gardasil®
The Gardasil® vaccine is publicly funded and is free for men and women aged 9 to 26, including non-residents under the age of 18. The vaccine is given in three doses, usually an initial dose with follow-ups two months and six months afterwards. Gardasil® is said to be effective in protecting against infection from;
➜ types 16 and 18 (high-risk), which are associated with 70% of cervical cancers
➜ types 6 and 11 (low-risk) which cause up to 90% of genital warts but do not cause cervical cancer.
The World Health Organisation (WHO) state that Gardasil® significantly decreases the incidence of anogenital warts and reduces high-grade cervical abnormalities1. However, persistent HPV infections take a long time to develop into invasive cancer, which means ongoing studies are needed and definitive conclusions about the vaccine's impact long-term cannot yet be drawn.
In terms of safety, the WHO Global Advisory Committee for Vaccine Safety (GACVS) has regularly reviewed the evidence on the safety of HPV vaccines, and reports continue to be positive regarding safety. However, adverse reactions following the administration of Gardasil® have been reported. If you think you have experienced an adverse reaction make sure you report this to your doctor or nurse. Alternatively you can report directly to the Centre for Adverse Reactions Monitoring (CARM) at the New Zealand Pharmacovigilance Centre.
Cervarix®
The other HPV vaccine licensed for use in Aotearoa New Zealand is Cervarix®, which is effective in protecting against infection with HPV types 16 and 18. Cervarix® is not publicly funded in New Zealand.
HPV vaccine controversy
There has been some controversy following the introduction of PHV vaccines. Some of the opposition stems from moral concerns, arguing that vaccinating young women against STIs could increase sexual activity prior to marriage. More importantly is the risk that fewer young women will have smear tests, mistakenly thinking they are protected by the vaccine.  If this was the case, there is the danger that immunisation could lead to an increase in cervical cancer cases.
Women's Health Action, while welcoming the opportunity to reduce the incidence of cervical cancer, also advise caution. The potential impact of the vaccination programme on cervical screening uptake must be evaluated along with any unanswered questions about its safety and long-term effectiveness. Additionally, there is a lack of understanding about HPV and its relationship to cervical cancer, which means we need more education to ensure young women and their families can make informed decisions about cervical cancer prevention2.
Preventing cervical cancer: An integrated approach
HPV vaccines provide a promising new tool in helping to address HPV-related diseases, including cervical cancer. However, the WHO recommends that the prevention of cervical cancer and other HPV diseases will be best achieved through a coordinated and comprehensive strategy which includes;
➜ Education on the risk behaviours which increase the chance of acquiring HPV infection (safer sex)
➜ Information to women about screening, diagnosis and treatment of precancerous lesions and cancer
➜ Access to quality screening and treatment services.
➜ Linking the introduction of the HPV vaccine to other programmes targeting young people (e.g. through adolescent health services)2.
What can I do to reduce my risk?
Ask your doctor about HPV vaccinations and decide if they are right for you, use condoms while having sex, and most importantly have regular cervical screenings.
Useful links
Human papillomavirus » detailed information about HPV
HPV vaccine » Ministry of Health's information about vaccinations
The New Zealand HPV Project » educational organisation focused on the prevention and treatment of HPV
Time to Screen » information on cervical screening, managed by the National Screening Unit
References
1World Health Organisation, 'Human papillomavirus vaccines: WHO position paper, October 2014', Weekly epidemiological record No. 43, 2014, 89, 465–492. Retrieved from: http://www.who.int/
2Parker, Christy. "One for the girls? "Cervical cancer prevention and the introduction of the HPV vaccine in Aotearoa New Zealand." Women's Studies Journal 24 (2010): 25-39.3.
3New Zealand HPV Project. (2019). Some questions and answers about HPV and genital warts. Auckland, New Zealand: Author.
Maternity
The maternity section of our website is here to provide accurate and evidence based information to support you and your whanau to make the best informed decisions for you, during your pregnancy, birth, and postnatal period. There is an overwhelming amount of information available and advice given to pregnant people and this can be hard to navigate. Our aim is to provide you links to good quality information to help support your decision making.
Maternity care is free for New Zealand Residents and some other visa holders. Check your eligibility for funded maternity care at this website.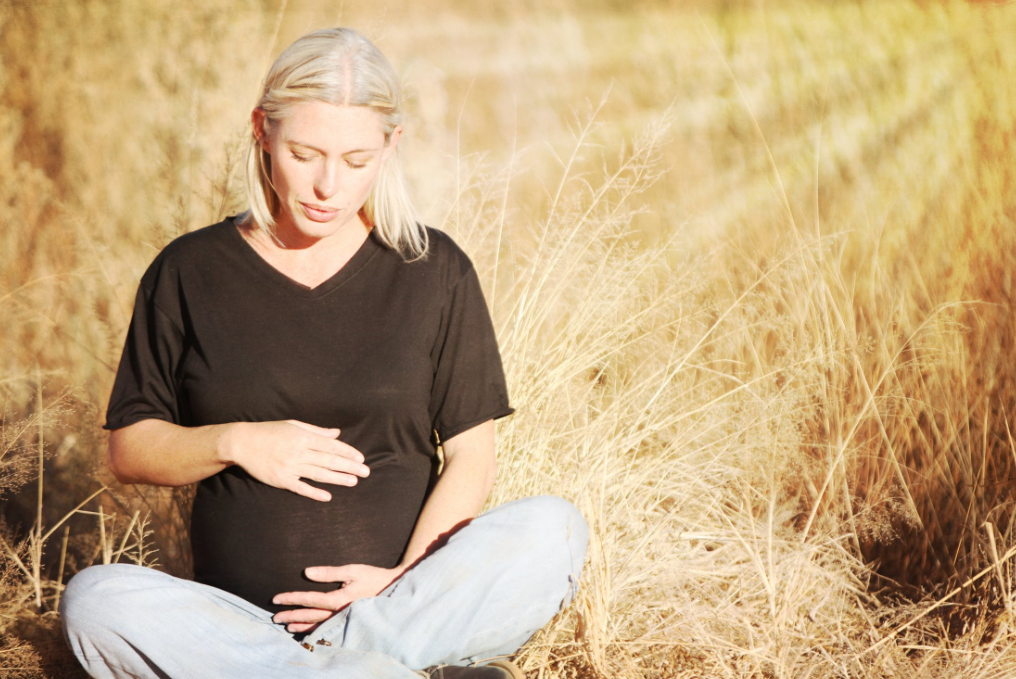 When you are pregnant
A pregnancy test is the best way to confirm if you are pregnant or not. A pregnancy test can be purchased from a pharmacy or done by a midwife, nurse or GP (doctor), at home or in a clinic, or at family planning.
Finding out you are pregnant can be an emotional experience. You may be joyful, excited, overwhelmed, anxious, nervous, or any other feelings you have.
Supplements
The Ministry of Health recommends taking iodine and folic acid supplements to avoid neurodevelopmental problems in babies. It is recommended that women take iodine for the duration of pregnancy and breastfeeding. It is also recommended that folic acid is taken 4 weeks prior to conception through to 12 weeks into pregnancy. Both folic acid and iodine are available on prescription from your midwife or doctor. Taking any supplements during pregnancy is your choice. Currently there is no known adverse effects from taking folic acid or iodine at the recommended quantities. Taking excessive iodine has been linked to thyroid problems and taking excessive folic acid can mask vitamin B12 deficiencies.
What if I do not want to be pregnant?
If you have a positive pregnancy test, but do not wish to be pregnant or to parent a child, then you have two choices: a termination of pregnancy (also called an abortion) or to put the baby up for adoption. Click here to find information on adoption, or visit the abortion section of our website to learn more about terminating pregnancy.
Miscarriage
Losing your baby prior to 20 weeks of pregnancy is called a miscarriage.
If you experience:
➜ cramping
➜ bleeding
➜ feeling faint
➜ strong period-type pain
Contact your Lead Maternity Caregiver (LMC) straight away or make an appointment to see a GP as soon as possible.
If it is confirmed you are having a miscarriage or you have an ultrasound scan that confirms no foetal heartbeat, then your pregnancy will no longer continue. Support and further information on miscarriage can be found through Miscarriage Support.
Finding a lead maternity caregiver
A Lead Maternity Carer (LMC) provides your maternity care, including providing care for you and your baby during pregnancy, attending your birth, and monitoring & supporting you and your baby up to 6 weeks after the birth. An LMC can be a midwife, GP, or obstetrician. In New Zealand it is free for eligible women to have a midwife or doctor (GP) as an LMC. You have to pay if you choose a private obstetrician. If you develop obstetric complications during or after pregnancy, care from an obstetrician is free for eligible women.
Most people in New Zealand choose a midwife as their LMC. Alternatively, some hospitals also provide a community midwifery service. You also have the option of visiting a private obstetrician. 
Many GPs have discontinued maternity care and no new GPs are providing an LMC service. This means it is difficult to find a GP to be your LMC. However, your GP will remain available for you throughout your pregnancy for non-pregnancy related problems.
MAMA Maternity provide a list of questions to ask a potential LMC. Research has shown that the earlier you book with an LMC, the better outcomes you are likely to have during your pregnancy and birth. Ideally you should book prior to being 12 weeks pregnant.
Pregnancy and parenting education
Some Childbirth Education classes are free for pregnant people in New Zealand, however some free classes charge an administration fee. There are also private classes which you pay for.
Antenatal and childbirth education: most DHBs (District Health Boards) provide free classes for first time parents. Tapuaki offer classes for Pacific families. Otherwise, Plunket, MAMA Maternity, Birthcare, and the Parents Centre offer classes.
Birth preparation:  try Hypnobirth or Calmbirth
Parenting education: SPACE Trust, Plunket, Oranga Tamariki and the Parents Centre all offer parenting classes.
Maternal mental health and wellbeing
The transition into parenthood, including pregnancy, birth, and the early weeks is a huge adjustment to make to your life and for some people it can have an impact on their mental wellbeing. Any anxiety or depression, as well as other mental health conditions that occur from the onset of pregnancy until the baby is one year old come under the umbrella of Maternal Mental Health. The highest rate of maternal death in New Zealand is caused by suicide. It is important you seek the help and support you need if you have any concerns about yourself or someone you know.
The Baby Blues, or overwhelming feelings in the first 1-2 weeks after you have a baby are very common and very normal. Conditions included in the term 'maternal mental health' are: Anxiety, Depression, Post Traumatic Stress Disorder, Bipolar, and Psychosis.
Where can I get help?
The Ministry of Health have a list of helplines you can call to get further information and support. Alternatively, this website has good information about symptoms and what to look for. It has contact details for support groups and places you can access help in different areas throughout New Zealand. Additionally, the Mothers Matter website has up to date information about a variety of maternal mental health conditions, as well as resources to help you, and contacts of local organisations where you can seek support.

Pregnancy
During your maternity care you are protected by the HDC Code of Rights for consumers of health services in New Zealand. Further information on the code can be found here.  You can expect a high standard of safe, evidence-based care throughout your pregnancy, labour & birth, and postnatal period, by all health professionals involved in your care. You are allowed to ask questions, request more information, have a support person with you, and decline any test, screen, intervention, or procedure you do not wish to have done. You can also request another health practitioner to take over your care at any stage, including changing your midwife, and you can seek a second (or third/fourth/etc) opinion if you are not happy with the information you have been provided.
Screening
First trimester screening
You will be offered a variety of screening and blood tests during the first trimester (14 weeks) of pregnancy. Further information about these can be found here.
First Trimester Combined Screening (FTCS) involves two screening tests. A maternal serum screening test (a blood test) is taken between 9 weeks and 13 weeks 6 days of pregnancy which detects chemicals in the mother's blood, followed by a nuchal translucency (NT) scan between 11 weeks and 13 weeks 6 days of pregnancy. The results of both tests are used in combination to estimate the risk of a congenital abnormality (an abnormality which a baby is born with) such as Down Syndrome, Patau Syndrome, Edwards Syndrome and some other rare abnormalities. Your LMC can give you more information about the conditions which are screened for with first trimester screening and there is further information here.
Non-invasive prenatal testing
Non-Invasive Prenatal Testing (NIPT) is a highly specific blood test that screens for Trisomy 21 (Down Syndrome), Trisomy 18 (Edward Syndrome), and Trisomy 13 (Patau Syndrome) in a single maternal blood test performed from the 10th week of pregnancy. The NIPT test has a >99% for Trisomy 21 & Trisomy 18 and >85% for Trisomy 13. Just as with the first trimester combined screening a low risk result does not completely exclude chromosomal abnormalities. NIPT is not funded in New Zealand, women have to pay for the test themselves. There is more information on NIPT here.
Second trimester screening
Ultrasound scans between 18 – 20 weeks of pregnancy are most often used to confirm the number of foetuses and the due date, to check the fluid levels around the baby, check for normal foetal growth, to look for foetal malformations such as cleft palate, and to locate the placenta. Second trimester ultrasound scanning may also be used to screen for spina bifida and some heart conditions. The likelihood of detecting abnormalities during second trimester screening depends on many factors. The quality of the scanning machine, the expertise of the person performing the scan, the duration of the scan, the position of the foetus and the woman's body size can all affect the likelihood of detecting an abnormality. Estimates for detection rates can range from 13-85%
Some of the first trimester tests are still available during the second trimester. This link has more information on second trimester screening.
Staying well during pregnancy
Here is some information on keeping you and your baby well during pregnancy, as well as some helpful tips for you & your partner/whanau.
Smokefree: it is important to consider stopping smoking or at least cutting back during pregnancy and when your baby is born. You can call Quitline on 0800 778 778 or visit Quit.org to get help with this. Your LMC can prescribed you smoking cessation products such as patches or lozenges, as well as providing you with emotional support. There is more information on quitting smoking in pregnancy here.
Exercise: before exercising during pregnancy it is important to talk with your midwife or LMC. Exercising during pregnancy is important for your wellbeing and will help keep you fit & healthy. There is information on pregnancy & exercise here.
Eating well: The Ministry of Health produce a comprehensive guide on unsafe foods and healthy eating for pregnancy. Ask your midwife for a copy or view it online here.
Danger signs in pregnancy
If you have any concerns during your pregnancy or postnatal period it is important you call your midwife or LMC as soon as possible. Do not use text messages to communicate concerns with your midwife.
It is important to be aware of your baby's movements, especially after 20 weeks. This clip explains baby movements and here is more information on baby movements.
Things to be concerned about during pregnancy:
➜ any vaginal bleeding
➜ vaginal discharge that is dark coloured or green tinged, thick, smelly, lumpy
➜ if your waters break and a green or brown tinged or coloured
➜  reduction in baby's movements
➜ sudden swelling or puffiness
➜ severe frontal headache or headache that lasts longer than an hour
➜ changes in your vision such as blurred or double vision or spots or flashing lights
➜ painful or burning urine
➜ if you develop a fever (over 37.5)
➜ you have severe itchy skin all over
➜ you have a fall or injury especially around your abdomen
➜ you feel sick and are throwing up after the first trimester
Complications during pregnancy
Pre-eclampsia
Pre-eclampsia is a pregnancy complication that can be very dangerous for you and your baby. It is important to know the signs of pre-eclampsia. Let your midwife or LMC know straight away if you experience any of the following:
➜  headache
➜  blurred vision or seeing flashing lights
➜  feeling unusually unwell
➜  sudden hands or face swelling
➜  upper abdominal pain
➜  baby moving less
More information on pre-eclampsia can be found here.
Gestational Diabetes
Diabetes in pregnancy is called Gestational Diabetes Mellitus or GDM. It is diagnosed through urine and blood tests and needs specialist input during your pregnancy. Diabetes screening is offered as part of the first antenatal blood test and again around 24-28 weeks. Each time you visit your midwife you will be invited to do a urine test for sugar in your urine. There is more information on diabetes in pregnancy testing here. It is your choice if you undertake Gestational Diabetes Screening during pregnancy.
For more information on GDM and other forms of diabetes you can follow this link, and this document may help answer some questions if you are diagnosed with GDM.
Advanced maternal age
Women who are over 35 years of age during pregnancy are considered to have Advanced Maternal Age (or AMA). AMA has been associated with adverse pregnancy outcomes including an increase rate of stillbirth, and this risk goes up for women over 40 years. However, the rate of stillbirth for New Zealand women over age 40 remains very low at 3.4/1000 births and can be modified by parity (number of previous pregnancies) and general health. Latest guidelines recommend that for women 35-39 years, age alone is not an indication for early induction of labour, but further assessment of the baby's wellbeing (CTG, ultrasound scan) can be done from 40 weeks if you choose. For women over 40 years of age an induction of labour may be offered from 40 weeks gestation. It is your choice what monitoring of your baby you choose to have and at what stage an induction is considered, this decision should be made in consultation with your LMC.
A link to the Auckland region guidelines can be found here, and a link to the latest research on AMA in NZ can be found here.
Stillbirth
A baby born not living after 20 weeks of pregnancy is called a stillbirth and about 1 in every 200 pregnancies in Aotearoa ends in a stillbirth. Losing a baby is a very sad and challenging thing to go through and you may have a variety of emotions. It is important to get the help and support you need if you go through a stillbirth. Information about stillbirth and support can be found here and your LMC should offer you ongoing support. It is important to talk to your midwife or doctor about your feelings and how you are coping with the loss of your baby.

Birth
Place of birth
It is your choice where you give birth to your baby. In New Zealand you can choose a homebirth, a primary birthing unit, small maternity hospital, or secondary/tertiary hospital. Your LMC may not work in all of these locations, so it is important to discuss your place of birth options with your LMC and find an LMC that will meet your needs and support you to give birth where you would prefer to be. The Ministry of Health provides further information on choosing where to give birth. Research has shown that for low-risk women birthing at home or at a primary birthing unit, with midwives providing care, is the safest option with the lowest intervention rates. You can access further information on homebirth here.
The Ministry of Health publish Maternity Clinical Indicators annually which compare birth & intervention statistics across DHBs and Hospitals throughout New Zealand. You can use this to help with your decision making on where to give birth.
Induction
Induction of labour is a medical intervention used to start labour artificially. It is used when there is a risk to the baby or mother by pregnancy continuing. There are significant risks to an induction of labour and these should be discussed with your LMC and any other person involved in your care. There is more information about induction of labour in this document.
Reasons for induction can include: Being overdue (10 days past the due date – close to 42 weeks), gestational diabetes, pre-eclampsia, waters breaking and labour not starting, baby not growing well. Some babies/mothers are less at risk than others and so your individual situation needs to be considered, prior to an induction being started.
NICE although UK based, also has good information for consumers about induction of labour. MSCC produce a resource for consumers with further information on induction of labour.
Cesarean birth
A caesarean section (c-section) is when the baby is delivered through a cut (incision) in the abdomen & uterus. It is a surgical procedure and is most commonly used in emergency situations to deliver the baby as quickly as possible. A c-section that occurs after labour has begun and is not planned is called an emergency caesarean. A c-section that is planned in advance and occurs prior to labour beginning is called an elective caesarean. In most cases a caesarean is carried out with an epidural or spinal block, where you are numbed from the waist down, and a support person can attend in theatre with you. In rare but very urgent emergencies a general anaesthetic (where you are put to sleep) is used and only a midwife can remain with you for support.
As a caesarean is abdominal surgery, there can be some complications during and afterwards. It is important to have a thorough discussion with your care providers prior to having a c-section. Complications can include:
➜ heavy bleeding and/or haemorrhage during or after surgery
➜ infection in or around your wound
➜ developing blood clots in your legs (deep vein thrombosis)
➜ bladder and/or bowel injury (very rare)
➜ as well as adhesions, nerve or artery damage, and more minor complications
Caesarean rates around New Zealand vary from around 15-40% and are influenced by hospital policy and culture as well as obstetric complications and decision making as well as women's choice. The recovery after a c-section can take around six weeks and women often need additional support afterwards. You should avoid driving and heavy lifting in the weeks after a caesarean.
This clip explains some of the ways a c-section can be 'normalised' especially in an elective or pre-planned situation.
Vaginal swabbing is a relatively new idea that is yet to be backed up by any large scientific studies. The theory is based on more recent knowledge around the significance of gut bacteria on long term health and the importance of bacteria from the vagina during birth in colonising the babies gut. This clip explains this in more detail.
For some women breastfeeding can be delayed and have a slower start than with a vaginal birth. Skin-to-skin immediately in theatre can help as well as not being separated from your baby. Most babies will be ready for their first breastfeed within one hour after birth. There is more information on breastfeeding after a cesarean here.
Vaginal birth after cesarean (VBAC)
A VBAC is when you have a vaginal birth after having a previous caesarean birth. Most women who have had one previous c-section are safely able to have a vaginal birth in subsequent pregnancies. There is a slight increase in the risk of uterine rupture (6.2 per 1000 trial of labour) with a VBAC but they are still considered safe.
VBAC is not considered the safest option when:
➜ previous c-section has a classical incision (vertical on the abdomen rather than horizontal)
➜ previous uterine rupture
➜ three previous c-sections
➜ morbid maternal obesity
If you are planning to have a VBAC it is advised you give birth in hospital, however some midwives will provide labour & birth care at home. All hospitals have a VBAC policy which will include interventions such as continuous fetal monitoring and IV leur insertion. It is your choice where you give birth and what interventions you accept.
Third stage
The third stage of labour is the time from the birth of your baby until the birth of the placenta/whenua. The birth of the placenta/whenua can happen in two ways: Physiological: Your body is left to naturally birth the placenta which is assisted through hormones your body makes during labour and birth. This is a safe option for women who have no complications and have a normal birth. Active Management: The birth of the placenta/whenua is managed by the midwife or doctor present at the birth of your baby and involves artificial hormones (syntocinon or syntometerine) being injected into your body to ensure the rapid delivery of the placenta/whenua. This is used for women with risk factors or when there have been birth interventions. The aim with an actively managed third stage is to prevent post-partum haemorrhage. Women's Health Action produce a decision making guide which can be ordered from our website which has further information about your choices for third stage management.
Delayed cord clamping
The World Health Organisation (WHO) recommends that active management with delayed cord-clamping should be standard practice. A 2008 review on the effect of umbilical cord-clamping for both the baby and the birthing woman recommends that "regardless of third stage of labour 'management type', the cord should not be clamped and cut until after pulsation has ceased".
Research has found that delaying clamping of the cord until it stops pulsating (about 2 – 3 minutes) reduces the risk of anemia (iron deficiency) in the newborn. Advantages of delayed cord-clamping include:
➜ the extra blood volume which occurs when clamping is delayed helps your baby's lungs to expand and supports your baby to make the necessary adaptions to life outside the womb.
➜ reduces the risk of iron deficiency (anemia) in the newborn.
➜ increased red cell volume. Red cells carry oxygen around the body and contain antibodies for a healthy immune system.
➜ a greater supply of stem cells to your baby which end up in your baby's bone marrow and support new growth and healing.
➜ reduces the chance of your baby being separated from you and your partner which means a higher chance for more skin-to-skin contact. Skin-to-skin contact immediately after birth has been found to reduce the baby's crying, improve mother-infant interaction, and help successful breastfeeding.
Vitamin K
Vitamin K is a vitamin that plays an important role in blood clotting, and babies are born with low vitamin K levels. In a small number of babies this can lead to a rare type of bleeding called Vitamin K Deficiency Bleeding (VKDB). VKDB can have serious complications for babies, including brain haemorrhage and death, and it is not currently possible to know which babies will develop VKDB.
It is your choice if Vitamin K is given to your baby. If you do decide to give Vitamin K, you can choose either an injection (usually given at birth) or three oral (by mouth) doses given within the first 4 weeks after birth. Women's Health Action produce a decision making guide which can be ordered from our wesbite which has further information about giving Vitamin K to your baby.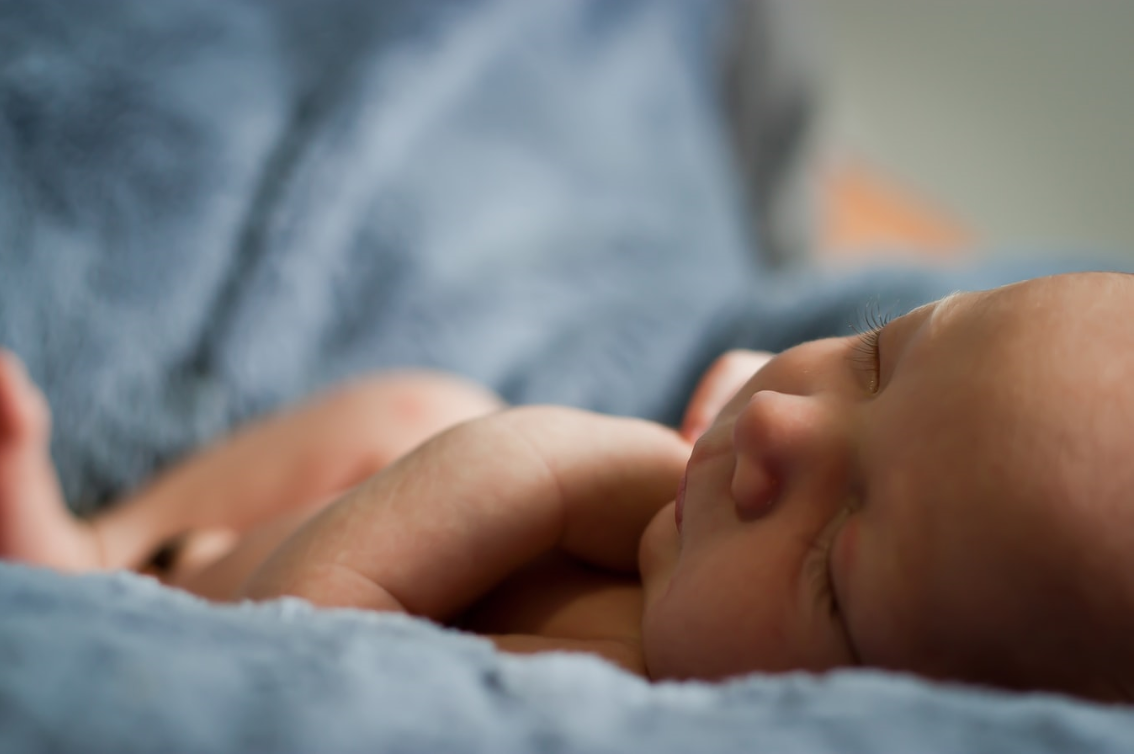 Postnatal
Registering your baby
It is a legal requirement to register the birth of a baby born in New Zealand. It is expected that you name and register your baby within 2 months of the birth. It is free to register your baby, but you need to pay if you would like a birth certificate. You can follow this link for more information on registering your baby and to access the online form to complete.
Postnatal care
After the birth of your baby, you will receive midwifery care to support your transition to parenting your baby/babies. If you have a normal birth with no complications it is likely you will be discharged within 3-4 hours after giving birth. In some hospitals you will be transferred to a maternity ward within the hospital or you may go to a smaller maternity unit located elsewhere. You can usually stay for 3-5 days after giving birth. You midwife will continue to visit you after the birth for 4-6 weeks, usually at your home or location of your choice. There is more information on postnatal care here.
Complaints
If you are unhappy with any aspect of your maternity care you can provide feedback or make a complaint.
Midwifery Standard Review » you can provide feedback about any midwife involved in your care. The feedback can be anonymous of you wish and is seen by the New Zealand College of Midwives, the midwife herself, and a consumer representative who will participate in the midwife's Midwifery Standard Review (each midwife completes an MSR every three years).
Resolutions Committee » if you wish you wish to make a complaint about a midwife and try to resolve the issues you have.
Health and Disability Commission » you can lay a complaint with the Health & Disability Commission regarding care received from any health professional involved in your pregnancy, birth, or you or your baby postnatally. Any complaint laid to HDC is assessed and then addressed in the most appropriate way the assessor sees fit.
Accident Compensation Corporation » you can place a complaint and claim with ACC if your complaint is related to an injury which occurred during your pregnancy, birth, or postnatal period, including injuries caused by poor health care you received. ACC only cover injuries related to accidents and these don't include complications associated with your pregnancy or birth.
Menopause
Menopause marks the end of a woman's fertile years and occurs once you stop having your period. Once menopause begins the ovaries start producing lower levels of the reproductive hormones oestrogen and progesterone. The average age for menopause in New Zealand is 51.5 years but it can occur anytime between the ages of 42 and 56.
Perimenopause is the period of five or so years up to the last period when menstruation becomes irregular or occurs less often and eventually ceases. During this time hormone levels change and you may begin to experience changes in your body. After menopause your body achieves a new hormonal balance, however during the transition phase, the changes in hormone levels can have a number of effects on women.
Symptoms
Experiences of menopause vary among individual women and different cultures. How menopause affects individual women is influenced by biological and social factors, including genetics, physical and mental health, diet, lifestyle, and social and cultural attitudes toward older women.
Some of the most common symptoms include:
➜ irregular periods (when periods come closer together or further apart), and when blood flow becomes lighter or heavier
➜ hot flushes
➜ night sweats
➜ headaches and migraines
➜ disturbed sleep patterns
➜ vaginal dryness
➜ joint pain
➜ fatigue
➜ short-term memory problems
➜ dry eyes
➜ dizziness
➜itchy or 'creepy' skin
➜ mood swings
➜ anxiety and irritability
➜lower libido or sex drive
➜ difficulty concentrating and making decisions
Managing Menopause
Adequate exercise, a healthy, balanced diet, taking time for rest and relaxation, and smoking cessation can all help address the symptoms of menopause.
Hot flushes and night sweats
Up to 80% of women experience hot flushes but they tend to go away within one to two years. Common triggers for hot flushes are caffeine, alcohol, and spicy food. Traditional or natural remedies that women have reported to be useful include a diet rich in legumes, grains, nuts and seeds, sage tea, black cohosh, or acupuncture.

The medicalisation of menopause
Menopause is not an illness. It is a natural phase in life, like puberty, pregnancy and childbirth.Even though menopause is not an illness some of the symptoms of the hormonal changes can cause temporary discomfort. However, over the last fifty years western medicine has increasingly defined menopause as a condition that must be treated. The redefinition and medicalisation of menopause was initially promoted by the makers of hormone replacement therapy but has also been used to advantage by people who manufacture other products.
Hormone replacement therapy
After menopause, it is normal to have lower levels of oestrogen and progesterone. Hormone replacement therapy (HRT) (usually a combination of progesterone and oestrogen) may be prescribed for women during perimenopause; following surgically induced menopause; and sometimes post-menopausally. Hormone replacement therapy artificially boosts hormone levels with the aim of alleviating some of the conditions caused by diminished levels of oestrogen and progesterone. While hormone replacement therapy is effective at addressing some symptoms, it also carries serious risk. Many studies suggest that HRT should be taken at the lowest dose for the shortest period of time necessary to control symptoms, and the need for continuing treatment should be reviewed at 6-monthly intervals. HRT use for prevention of chronic disease is not recommended.
Hormone replacement therapy effects:
➜ HRT is effective at reducing or stopping hot flushes and night sweats
➜ HRT can also help with vaginal dryness, reducing pain during sex.
➜ HRT is not effective at improving psychological symptoms, general wellbeing and mental functioning.
HRT Risks:
➜ Even short-term use of combined HRT (oestrogen and progesterone) is associated with an increased risk of breast cancer, melanoma, lung cancer (in current smokers), ovarian cancer, stroke, blood clots, and a doubled risk of dementia for women over 65.
➜ There is an increased risk for heart attacks when a woman is more than ten years past menopause. Oestrogen alone carries an increased risk of stroke, blood clots and dementia. It increases the risk of ovarian cancer. It may increase the risk of breast cancer. Oestrogen alone increases the risk of cancer of the lining of the uterus.
The Women's Health Initiative trial
The Women's Health Initiative (WHI) trial of 161,808 healthy women aged 50 – 79 is the largest and most rigorous scientific study ever done on the long-term health effects of HRT. The study was stopped on July 7, 2002 after an average of 5.6 years follow-up because of increased risks of cardiovascular disease and breast cancer in women taking HRT, compared with those taking placebo (dummy pills). The study showed that the risks exceeded the benefits, with women taking HRT at higher risk for heart disease, blood clots, stroke, and breast cancer, but at lower risk for fracture and colon cancer. The trial investigators advised that within 5 years, 1 in 100 women using HRT would have a serious adverse event.
A 2008 follow-up of participants from the WHI trial found that three years after women stopped taking HRT the increased risk of heart disease was diminished, but overall risks, including risks of stroke, blood clots, and cancer, remained high. It also found that the death rate among women who had been most regular with their HRT during the trial was 53 percent higher in the hormone group than in the placebo group.
NZ Medsafe guidelines recommend that:
➜ HRT should only be used where menopausal symptoms are troublesome and women are fully informed of the risks.
➜ HRT should be used at the lowest dose and for the shortest time possible. The continued use of HRT should be reviewed by women and their doctors at the time of the next prescription or within 3 months – whichever is sooner.
Coming off hormone replacement therapy 
If you have been on HRT for some time, stopping suddenly can be stressful on the body, which may have become dependent on the artificial supply of hormones, and can cause symptoms to return. The body's reliance on HRT will probably be higher for women who are on a high dose of HRT, and for those who have been taking HRT for a long time.
Many studies recommend gradually weaning off HRT over a period of 2-4 months, unless there are health factors that require a more immediate cessation. This will give your body time to increase its own production of the hormones it has been relying on HRT for. Talk with your doctor if you have concerns or would like advice on coming off HRT.
You can support yourself through the process of coming off HRT by looking after yourself, ensuring you are eating right, exercising regularly, and finding time for sufficient rest and relaxation.
Bio-identical hormones
Bio-identical hormones include progesterone, DHEA, testosterone, and the oestrogens estradiol, estriol, and estrone.
Bio-identical or 'natural' hormones are produced in the laboratory. Plant hormones are used as a base from which to synthesise hormones that are found in the human body. Bio-identical hormones may be compounded in individually tailored doses and combinations and come as capsules, creams, patches, gels, lozenges, suppositories and under-the-tongue drops.
There is no evidence to confirm that bio-identical hormones are safer than standard HRT and whether they carry the same risks for breast cancer, ovarian cancer, endometrial cancer, heart disease and stroke. Until reliable clinical evidence proves otherwise, it must be assumed that the risks of bio-identical hormones are similar to the risks of hormone replacement therapy.
Useful links
Menopause – Family Planning » information on managing menopause in New Zealand
Menopause – Mayo Clinic » general information on menopause
NZ Early Menopause Support Group » support group for women in New Zealand experiencing early menopause
Polycystic Ovarian Syndrome
Polycystic Ovarian Syndrome (PCOS) is a common hormonal disorder that many women suffer from. It is a multi-faceted illness, affecting the body in several different ways including infertility, hair growth, disrupted or absent menstrual cycles, weight gain and resistance to insulin. It has impacts on the reproductive, metabolic and cardiovascular health of sufferers. Common symptoms of the syndrome include weight gain, irregular periods, cysts on the ovaries that show up during ultrasound scans, and facial hair on areas such as the chin or upper lip. Women with PCOS can struggle to get pregnant unassisted. They can also have a higher risk of heart disease, Type 2 diabetes, elevated cholesterol, hypertension and obesity. However, these symptoms may be able to be managed and fertility can be assisted through lifestyle changes and the prescription of medications.
Diagnosis and symptoms
PCOS is characterised by the appearance of cysts on the ovaries, excess hair growth, obesity, androgen excess (excessive levels of male hormones such as testosterone), irregular periods (anovulation or oligo-ovulation). Women with PCOS might have some or all of these symptoms – it is highly variable from one patient to the next.
Common symptoms include:
➜ Hormonal disruption: higher levels of male hormones (androgens) which leads to acne, hirsutism or excess hair growth on the body and male-pattern hair loss4. Women with PCOS tend to have higher levels of androgens (male hormones)5.
➜ Menstrual cycle: adisrupted menstrual cycle is common. Symptoms range from normal menstruation being delayed or fewer than normal periods, to not having a period at all for more than three months. For some women with PCOS, their menstrual cycle may not be associated with ovulation and they could have heavy bleeding3.
➜ Weight: women with PCOS often have higher body weight with fat disposition on areas of the body such as lower abdomen and upper thighs. Insulin resistance as a result of PCOS can make it easier for sufferers to gain weight, and difficult for them to lose weight.
➜ Insulin: levels can be elevated in women with PCOS. Often they can be insulin resistant, which can increase the risk of heart disease and diabetes4.
➜ Infertility: many women with PCOS experience difficulty getting pregnant. Some medications that are commonly prescribed (see below) can help and speaking to a doctor or fertility specialist is recommended.
Treatments
There are a range of commonly prescribed medications. Women's Health Action recommends you speak to a doctor about the best available options for your needs, as treatment may vary over time and from person to person.
Metformin
This drug is commonly prescribed to people with Type 2 Diabetes, but can also can help to reduce some symptoms of PCOS. It can help to regulate periods and enhance ovulation and reduce the effect of elevated male hormones4. Common side effects are nausea, digestive upset and vomiting. Women with PCOS have a high likelihood of developing Type 2 Diabetes due to insulin resistance, but taking Metformin can help delay or prevent this. Metformin should be used together with increased exercise and a nutritious diet6, not as a replacement for lifestyle changes.
Spironolactone
This drug is known to reduce male-pattern hair growth and acne. It can reduce androgen levels. It is a diuretic so it will rid the body of excess salt and water. Common side effects are nausea, vomiting, headaches and rarely, rashes. Up to 80% of women with PCOS see a reduction in excess hair growth when using spironolactone. It can take up to six months of daily use for it to become effective1.
Clomiphene or clomid
The ovulation stimulating drug clomiphene, also known as clomid, is often prescribed to women with PCOS who are seeking to get pregnant, because it can help periods to regulate by indirectly causing eggs to mature and be released. It can assist women with PCOS to achieve pregnancy, but can increase the likelihood of twins2.
Diet and exercise
Women with PCOS are recommended to choose foods with a low glycaemic index (such as wholegrain bread, chickpeas, kidney beans, lentils, milk, yogurt, apples, pears, grapes, kiwifruit, pasta, noodles, oats, and bran) and limit their intake of carbohydrates by spacing them out over the day and combining them with protein and fats. Speaking to a registered dietitian is recommended.
Regular exercise is important for women with PCOS. It helps to counteract insulin resistance, and can lead to weight loss which can help with regulating the menstrual cycle. This can also improve the chance of achieving pregnancy. A study undertaken in 2011-2012 found that after six months of regular exercise, women with PCOS saw significant improvement in their menstrual frequency and reduced problems with menstrual cycle. Their hormonal profile improved, and many found they lost weight around their waist and hips3. Consistent and varied types of exercise are positive for women with PCOS – cardio can help with weight loss, lower blood pressure and potentially decrease insulin resistance, while weight training builds lean muscle mass and improves strength6.
Useful Links
Understanding Polycystic Ovary Syndrome » Best Practice Advocacy Centre NZ information page on PCOS
Soul Cysters » women with PCOS speak about their experiences.
References
1Huang I, et al. (2007). Endocrine disorders. In JS Berek, ed., Berek and Novak's Gynecology, 14th ed., pp. 1069–1135. Philadelphia: Lippincott Williams and Wilkins.
2Legro, R. S., Barnhart, H. X., Schlaff, W. D., Carr, B. R., Diamond, M. P., Carson, S. A., … & Gosman, G. G. (2007). Clomiphene, metformin, or both for infertility in the polycystic ovary syndrome. New England Journal of Medicine, 356(6), 551-566.
3Sayed, M. Salem, M. Sweed (2012). Effect of Lifestyle Modifications on Polycystic Ovari-an Syndrome Symptoms, Journal of American Science 8(8), 535.
4Lord, J., Balen, A., Norman, R., Tang, T. (2003). Insulin-sensitising drugs (metformin, troglita-zone, rosiglitazone, pioglitazone, D-chiro-inositol) for polycystic ovary syndrome, The Cochrane Collaboration, The Cochrane Library, Issue 2.
5Michelmore, K. F., Balen, A. H., Dunger, D. B., & Vessey, M. P. (1999). Polycystic ovaries and associated clinical and biochemical features in young women. Clinical endocrinology, 51(6), 779-786.
6Lifchez, A., Jasulaitis, S. (2009). Polycystic Ovarian Syndrome, Medical and Reproductive Implications, The OB/GYN & Infertility Nurse – NP/PA, October 2009, Vol 1, No 1.
Vaginal Health
Your vagina, just like any other other part of the human body, can be subject to illness or infection. There's no need to be worried or embarrassed about seeking help for issues relating to your vagina – nearly all women will experience one of the following issues in their lifetime. In this section can find information about keeping your vagina healthy, common infections, dryness, and vulval pain.
How can I keep my vagina healthy?
There are a few simple things you can do to keep your vagina health.
➜ Washing your genitals daily
➜ Avoid using perfumed soaps, deodorant sprays, wipes, bubble bath solutions, douching, deodorized panty shields, and talcum powder on the vaginal area.
➜ Wearing cotton underwear and avoiding tight jeans and other tight clothing
➜ Wiping from front to back after urinating and after a bowel motion
Keeping your vulva (the external part of your genitals) clean is as simple as cleansing the area with warm water. You can use a wash cloth or a mild soap if you like, but these are not necessary. Your vagina contains plenty of 'good' bacteria that work to keep it clean, so you don't have to worry about cleaning inside your vagina.
What about smells/discharge?
It's completely normal for our body parts to smell and for your vagina to produce discharge. Your vaginas odor and discharge will often change throughout your cycle. There is no need to worry about your vagina unless you have a particularly unpleasant odor, or unusual discharge (grey, green, or yellow in colour), or itching/pain.
If you do have these symptoms, it's possible you have an infection like thrush or bacterial vaginosis.
Vaginal thrush
Vaginal thrush is a very common yeast infection that affects most women at some point in their lives. Thrush is caused by an overgrowth of yeast known as Candida albicans that is present in the intestines, vagina, mouth and skin where it is normally kept under control by naturally occurring harmless bacteria. If conditions change and the pH (acid-alkaline) balance is disrupted, the yeast can increase rapidly and cause extremely unpleasant symptoms such as itching and soreness around the vagina.
What causes thrush?
Thrush is caused by a change in the natural balance in the body's bacteria.
This can occur as a result of:
➜ the use of antibiotics
➜ a weakened immune system
➜ an increase in sugar levels which encourage the growth of bacteria
➜ the contraceptive pill
➜ pregnancy
➜ periods
➜ products that change the natural acidity of the vagina such as vaginal deodorants, sprays, gels and wipes, perfumed bubble baths, and douching
➜ clothing that is too tight and prevents air from circulating which creates a warm, moist place for thrush to develop
➜ stress
Symptoms
The most common signs of thrush are painful itching, soreness and swelling of the vaginal area, a chalky white yeasty-smelling discharge, pain during sexual intercourse, and pain when urinating due to the urine stinging the inflamed tissues.
Treatment
Thrush is caused by a fungus, so antifungal drugs can be used to treat the infection. These medications stop the growth of yeast infection without affecting the friendly bacteria in the vagina. The treatment is simple and can be offered in several ways.
You can visit the pharmacy for over the counter remedies available for thrush. However, some of the symptoms of thrush are the same as those of other vaginal infections so the only way to be certain that you have thrush is for a doctor or nurse to take a swab from the inside of the vagina and look at the vaginal area.
It is possible to spread thrush during sex (although it is not an STI), but your partner only needs to be treated if they are showing symptoms.
Bacterial vaginosis
Bacterial vaginosis is an infection caused by an overgrowth of bacteria. It's normal for your vagina to have bacteria, however imbalances in bacteria can lead to bacterial vaginosis.
What causes bacterial vaginosis?
Medical professionals aren't entirely sure what causes bacterial vaginosis, but it is more common in the following populations:
➜ women with more than one sexual partner
➜ when women change sexual partners
➜ in women who have sex with other women
Symptoms
The most common symptom is unusual vaginal discharge or an unpleasant odor which worsens after unprotected sex. It's also possible to have no symptoms at all.
Treatment
If you have no symptoms, you may not realise you have bacterial vaginosis and the infection can clear on it's own. If you have do have symptoms your doctor will likely prescribe you a seven-day course of antibiotics. There are creams on the market, but there's more research to support the use of antibiotics.
If you have bacterial vaginosis your partner does not need to be treated.
Vaginal dryness
Vaginal dryness is characterised by vaginal discomfort or soreness, and sometimes (but not always) by vaginal dryness even when sexually aroused. 
What causes vaginal dryness?
Vaginal dryness is one of the most commonly reported symptoms of menopause and is caused by a reduction in oestrogen levels. However, vaginal dryness can also occur as a result of childbirth, during periods of stress, and as a result of taking birth control pills.
Treatment
You can try a variety of home remedies and topical products to treat dryness. At home you can try and increase your fluid intake by drinking lots of water. Avoiding products that change the natural acidity of the vagina – such as vaginal deodorants, douches or perfumed bubble baths – is helpful too as these may irritate sensitive vaginal tissue. You can also use topical products, available in the form of creams and gels, which may relieve ongoing vaginal dryness. If you are suffering from vaginal dryness during sex you can try using a water based lubricant.
Vulval pain (vulvodynia)
Vulvodynia refers to chronic pain in the vulva, the exterior tissue of the vagina, and urethra. Symptoms of vulvodynia include chronic pain, burning, stinging, itching or irritation. The cause is currently unknown, and it is thought that multiple factors may be involved.
Vulvodynia is a condition that is very difficult to diagnose, and diagnosis is usually made after other conditions, including psychological and relationship issues, have been investigated and ruled out. It is important to see a health practitioner whom you trust who has experience in treating this condition for a diagnosis.
Treatment
There are a wide variety of treatments available, although there have been few controlled trials testing the efficacy of them. As each woman's experience is different, what works for one woman may not work for another. Some women find success with the following:
➜ avoiding or discontinuing all soaps, douches, perfumed deodorants, and bubble baths
➜ taking oral medications
➜ physical therapies
➜ dietary changes
➜ acupuncture
➜ pelvic floor therapy
➜ for those with vulvar vestibulitis syndrome, surgery is an option.
Useful links
Vaginal health
Are vaginal douches safe or not? » information on the safety of douching.
Vaginal discharge: what's normal? » explanation of what is considered regular discharge vs. unusual discharge .
How to clean your vagina and vulva » detailed guide to cleaning your vagina.
Infections
Medicines to treat vaginal thrush » information on treating thrush in New Zealand.
Bacterial vaginosis » information on treating bacterial vaginosis in New Zealand.
Vaginal dryness
Natural ways to relieve vaginal dryness » further information on treating dryness naturally .
Vulval pain
Vulvodynia Support NZ » resource for women with vulvodynia and their partners.
Vulvodynia causes, symptoms and treatment » in-depth information on vulvodynia
National Vulvodynia Association (USA) » a nonprofit organization, has been dedicated to improving the health and quality of life for women with chronic vulvar pain.