The Big Latch On is shifting to April!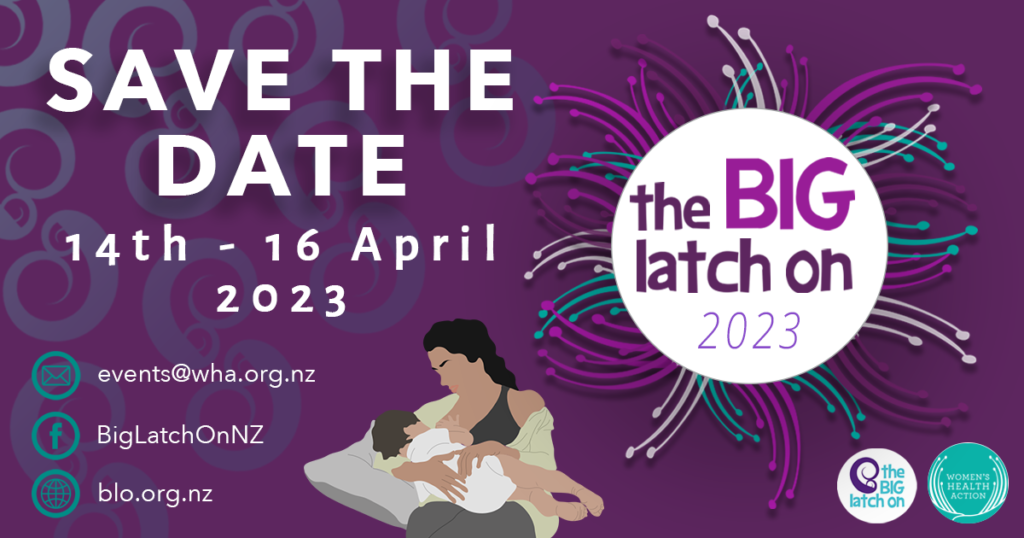 Global Big Latch On and Big Latch On Aotearoa will not be organising the Big Latch On in August 2022. However, we are very pleased to announce that after a long wait due to Covid, we will be holding the Big Latch On in person on the 14th – 16th of April 2023. The shift to April will help reduce complications that arise from holding in person events during the cold and flu season in the Southern Hemisphere and will avoid the more extreme weather typically experienced in August globally.
Of course, you can still host your own events during August 2022 World Breastfeeding Week, but please do not use the words 'The Big Latch On' or 'Global Big Latch On' or promote or advertise your event as being part of the Big Latch On.
Another exciting announcement is that over the course of 2022, Global Big Latch On will be handing over the coordination role to the event founders Women's Health Action, who are based in Aotearoa New Zealand. We will be working hard to make the April 2023 Big Latch On worth the wait and will also be working on plenty of exciting ways to celebrate World Breastfeeding Week in August 2022!
Thank you for continuing to support us in this journey! We will post further updates in the next few months. In the meantime, please get in touch at [email protected] should you have any questions or concerns.