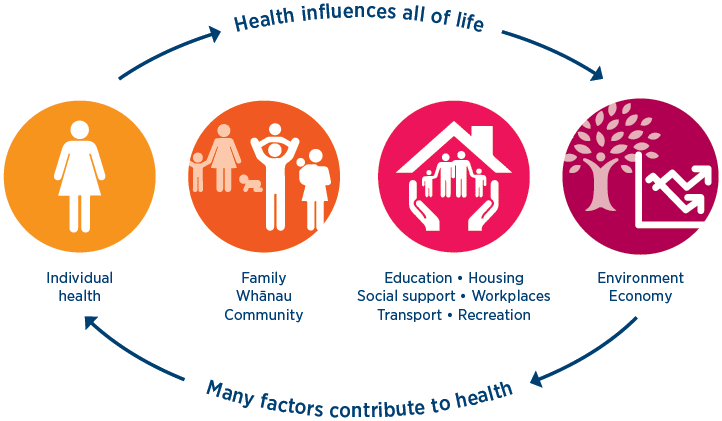 In this section we provide information, new research and relevant links to support services on a variety of health issues affecting women.
The material provided on this web site is for information purposes only and is not a substitute for talking to a health professional. If you are worried about a health issue, please talk to your G.P or health worker. The information here is high quality and evidence based to assist women to make informed choices about their health and keep up to date on topics related to women's health.  We have a health promotion and disease prevention focus.  Our perspectives on health issues take into account social and cultural factors, and diversity, rather than using a narrow medical perspective.
Abortion & Termination of Pregnancy
Abortion or termination of pregnancy can be carried out surgically and by using medication (depending how many weeks pregnant you are or on the services offered in your area) to remove the pregnancy tissue. For more details see 'Choosing a method of abortion'
Abortion is a Human Right
Ensuring women's right to comprehensive reproductive health services, including abortion, is part of Aotearoa New Zealand's international human rights obligations. The United Nation's Committee on the Elimination of Discrimination Against Women (CEDAW), which New Zealand has signed and ratified, states: "the Committee explicitly requires that impediments to women's access to lifesaving health services (such as high fees, spousal authorization, or punitive provisions imposed on women who undergo abortions) be removed" (Recommendation 24). To deny women access to certain reproductive health services is deemed discriminatory by CEDAW.
Abortion law in Aotearoa New Zealand
Currently abortion remains a criminal offence, only legal if approved by two certifying consultants. On 1 April 1978 the Contraception, Sterilisation and Abortion Act came into effect in New Zealand after almost a decade of intense lobbying and protests about the lack of a safe legal abortion services. Today, an abortion in New Zealand is only lawful if, during the first 20 weeks of pregnancy, two certifying consultants agree that one of four conditions has been met including incest, potential physical or mental harm to the woman, foetal defects, and mental disability. Rape, age and socioeconomic circumstances are not necessarily grounds for abortion in Aotearoa New Zealand. After 20 weeks, an abortion can only be performed to prevent permanent physical or mental injury to, or the death of, a woman. The vast majority of abortions in New Zealand are performed on the grounds that there is a serious risk to the woman's mental health.
https://www.lawcom.govt.nz/abortion
On 27 February 2018 the Minister of Justice wrote to the Law Commission noting the Government was considering how best to ensure New Zealand's abortion laws are consistent with treating abortion as a health issue.
The Minister asked the Commission, as a matter of priority, to provide advice on what alternative approaches could be taken in our legal framework to align with a health approach.
The Minister stated that he expected the Commission's advice to include reviewing the criminal aspects of abortion law, the statutory grounds for abortion and the process for receiving services. These are contained in the Crimes Act 1961 and the Contraception, Sterilisation and Abortion Act 1977.
The Commission was asked to provide its advice in the form of a ministerial briefing paper within eight months of the Minister's request. The Minister also asked the Commission to seek input from appropriate health professionals and provide an opportunity to receive the public's views.
Public submissions were sought between 4 April and 18 May 2018. The Commission received 3,419 submissions.
The Commission's advice was provided to the Minister on 26 October 2018 and can be found at https://www.lawcom.govt.nz/abortion
The United Nations Human Rights Council has added its voice to the growing groundswell of support for New Zealand removing abortion from the Crimes Act and adopting the Law Commission's proposed 'model A'. Under Model A there would be no statutory test that must be satisfied before an abortion could be performed. The decision whether to have an abortion would be made by the woman concerned in consultation with her health practitioner.
In early 2019, New Zealand had its third Universal Periodic Review (UPR), where our country's human rights record was reviewed by the UN Human Rights Council and judged against international human rights treaties and standards. During the review, a number of UN member states (countries) recommended that New Zealand remove abortion from the Crimes Act and address abortion as a health issue. Recommendations went further by asking the New Zealand government to "take a human rights-based approach by implementing Model 'A'" as proposed by the recent Law Commission's report on new approaches to abortion. This is the first time that New Zealand has received recommendations related to abortion through the UPR process.
Abortion services in Aotearoa New Zealand
There are currently inconsistencies in the abortion services available around the country. All District Health Boards are required by the Ministry of Health to provide access to abortion services however some District Health Boards require women to travel to access services from another region and a choice of abortion method is not available in all areas. For up to date information about abortion services in your area see  abortion.gen.nz »
To obtain an abortion you will need to be referred to an abortion service by your doctor or health clinic. There should not be unnecessary delays in obtaining this referral. Occasionally a doctor will decline to refer women to abortion services on the basis of their personal beliefs. Doctors are permitted by law to decline a referral. However, doctors are required to inform patients that they can obtain a referral from another provider.
In point 19 & 20 of the Medical Council of New Zealand's Good Medical Practice statement explains that doctors' personal beliefs, including political, religious and moral beliefs, should not affect their advice or treatment. If they feel their beliefs might affect the advice or treatment they provide, they must explain this to patients and tell them about their right to see another doctor. They must be satisfied that the patient has sufficient information to enable them to exercise that right.
Under the Code of Health and Disability Services Consumer Rights you have the right to be given all the information you require to make an informed choice and the right to be treated with respect. If you are having difficulty obtaining a referral for an abortion in your area, contact your local Family Planning clinic.
Choosing a method of abortion
Both medical and surgical abortion techniques are well established procedures. The choice of abortion method is dependent on a woman's preference and you should be given sufficient information to make an informed choice about the method that best suits you. Factors that your abortion provider may take into consideration in advising you about abortion methods are your gestation (how far along your pregnancy is), medical history, and the services available in your area. Standard 55 of the Standards of Care for Women Requesting Induced Abortion in New Zealand (2009) states that: 'All services must actively promote the earliest possible procedure and work towards being able to offer women a choice of methods appropriate for each gestation period.' For information about the different kinds of abortion methods see www.abortion.gen.nz »
Alcohol
There are differences between women and men in the prevalence of harmful alcohol consumption; in the effects of alcohol on the body; and the effectiveness of interventions to prevent or reduce alcohol related harm.  A recent study undertaken by Women's Health Action and Alcohol Healthwatch indicates that women's alcohol consumption is increasing and that the harmful use of alcohol is implicated in a range of poor health outcomes for women. These include reduced physical and psychological health; increased frequency and severity of violence and sexual assault; reduced capacity to parent; and greater economic vulnerability.  Because of these complex and inter-related factors, single prevention and intervention strategies to discourage harmful alcohol consumption are often inadequate and ineffective for women.  Certain populations of women may also be more vulnerable than others.
Alcohol advertising – Studies and research
Alcohol advertising is linked with a great deal of social harm and in particular to two significant public health issues – violence against women and increased ill effects from drinking in young women. Recent research shows that young women have increased rates of alcohol abuse, which could be linked to advertising directed to young women which glamourises alcohol.  In addition, the role of alcohol in intimate partner and family violence is reinforced by socially irresponsible liquor advertising that promotes negative attitudes towards women. The advertising of alcohol in Aotearoa New Zealand is voluntarily regulated by the Alcohol Industry meaning that the industry can determine the nature and content of alcohol advertising guided by the Advertising Standards Authority's Code for Advertising and Promotion of Alcohol.  All alcohol advertising in Aotearoa New Zealand should adhere to the principles of the Code.  Principle One of the Code states that all liquor advertisements shall observe a high standard of social responsibility.  Compliance with the Code relies on complaints from the public.  For information about how to complain about alcohol advertisements that you think may not comply with the Code go to https://www.asa.co.nz/complaints/complaints-process/
Useful links
Support Services
Breast implants
A breast implant is an envelope containing a substance which has been developed in a laboratory to mimic the look and feel of the human breast as closely as possible. The envelope is usually made of silicone and the contents can be silicone, hydrogel, saline, soya oil (trilucent), cohesive gel, or a combination of these substances. Implants may be inserted during breast reconstruction surgery or for purely cosmetic purposes. Side effects from breast implants can include leakage and infection and changes in breast sensation and temperature.
PIP implants
In 2010, it was revealed a French company had used unapproved industrial-grade silicone filler instead of medical-grade silicone in their implants. A global recall of all PIP silicone breast implants was made and clinicians were advised to no longer use these implants for breast implantation.  New Zealand law requires the notification of such medical devices when they are imported. However, there is no requirement that they have been rigorously tested. Medsafe's website currently warns that "the use of breast implants is not endorsed by the New Zealand Government, whether through the Ministry of Health or otherwise, and the safety of such implants cannot be confirmed or refuted."
If you would like more information or support about breast implants see: Ministry of Health information about implants »
Studies and research
Cervical Screening
Cervical cancer is cancer of the cervix, which is the lower part of the uterus or womb. Cervical cancer develops slowly over time, usually taking many years, when abnormal cells grow on the cervix. These abnormal cells are caused by infection with high-risk types of Human papilloma virus (HPV).  Abnormalities in the cells of the cervix can be detected by cervical screening and removed. Each year there are around 25,000 abnormal smear test results among New Zealand women.
Symptoms of cervical cancer
The symptoms of cervical cancer can include:
bleeding after menopause

bleeding between periods

heavier periods than normal

abnormal vaginal discharge

painful sex, or bleeding after sex
If you have any of these symptoms see your doctor.
Cervical Screening
Screening remains the single most effective intervention against cervical cancer. Cervical screening has had a dramatic impact on the incidence of cervical cancer and cervical cancer deaths in developed countries including New Zealand.
All women are eligible for screening in New Zealand, this includes:
Women who have never been sexually active

Women who have sex with women

Women who have not been sexually active for many years

Women who have had a hysterectomy but still have a cervix
Women aged 70 and over who have never had a cervical smear test are advised to have a smear test followed by another a year later. If both tests are normal no further tests are needed.
Cervical smears are available from general practitioners or nurses, marae-based or other Māori health centres, Pacific and women's health centres, and Family Planning clinics. The cost of a smear test is similar to the cost of seeing a doctor or nurse. Some community organisations offer a free or low-cost service.
While recent studies indicate the rate of screening among Māori women have increased, Māori, Pacific, migrant and young women continue to have lower rates of screening and Māori have consistently higher rates of cervical cancer. Rates among Asian women are particularly low, particularly among mainland Chinese women and international research indicates rates of cervical cancer among these women are high.
HPV and Gardasil
Human papilloma virus (HPV) causes most but not all, cervical cancers. Of the over 100 types of HPV, 70 per cent of cervical cancer is caused by just two strains (HPV types 16 and 18). A vaccine (Gardasil) targeting some of these strains is approved for use in New Zealand and could potentially contribute significantly to the fight against cervical cancer.
Aotearoa New Zealand has a school-based phase of the HPV immunisation programme providing Gardasil vaccine for girls from 12 years old.  Given the debate on the failure of informed consent processes with the MeNZB immunisation programme, and a troubling start to the national HPV immunization programme, WHA raised concerns about some of the ethical issues surrounding mass immunization programmes targeting children and young people. We argue that the principles of informed choice and consent must not be compromised by population health objective.
Studies and research
Gardasil Researcher Speaks Out – CBS News
Judicial Watch Uncovers FDA Gardasil Records Detailing 26 New Reported Deaths – Judicial Watch
Informed Choice and Immunisation Programmes – Women's Health Update
HPV Disease and Vaccine Information – National Vaccine Information Center
"Gardasil – Cartwright's Daughter?" – Women's Health Action
"The potential impact of mass HPV vaccination on cervical cancer prevention: population and clinical perspectives"
Useful links
Cystitis
Cystitis is an infection in the bladder caused by bacteria that usually live harmlessly in the bowel. While children and men can also get cystitis, it is most common in women. Because the infection usually only affects the bladder it is called a lower urinary tract infection (UTI). Cystitis is most often caused by the bacteria known as E coli (Escherichia coli) that get into the urethra from the surrounding skin (the urethra is the tube from the bladder used when passing urine). As the urethra is nearer to the anus in women than it is in men, it is easier for the bacteria to get transferred into the urethra. While cystitis is often very painful, for most women it usually clears up within a few days once treated. However, some women are more prone to getting UTIs than others and may get recurrent bouts.
The symptoms of cystitis include a stinging or burning sensation when urinating, the need to urinate frequently or urgently even if you pass very little or no urine, urine that is cloudy or dark coloured, and may have a strong smell or blood in the urine. You may also have pain or tenderness in the lower back or lower abdomen and a general feeling of being unwell.
If you have a fever it can mean that the infection has reached the kidneys and you should go to your doctor immediately.
As the symptoms of cystitis are very similar to those of other infections such as sexually transmitted infections (STIs) like chlamydia, it is important that you go to your doctor or visit a Family Planning clinic or a sexual health clinic. The doctor will ask you to provide a sample of urine that will be tested on site or sent to a laboratory.
Studies and Research
Health Central – Cystitis (UTI, Bladder Infection)
Domestic and sexual violence
Domestic and sexual violence are gendered crimes, which damage the health of women and their families. Numerous studies and submissions have been made to government detailing research and strategies to combat both domestic and sexual violence in Aotearoa New Zealand. These focus on protecting both women and children from these crimes and suggest intersectoral connections (agencies and services working in a joined-up way linked together through an integrated system response) including changes to policing, the Family Court system and support services must be developed to meet both need and demand.
Domestic and sexual violence – gendered crimes
Violence towards women and children are gendered crimes with serious health effects that can be lifelong. Violence is one of the most significant challenges to the health of women and girls. The prevalence of gendered violence is supported by current cultural norms, gender inequalities and institutionalised misogyny. It is made worse by various factors including economic inequality, poverty, high crime levels, alcohol and drug abuse, sexist portrayal of women and girls in various forms of media, poor victim support from both the police and the justice system and the under-funding of support services. The impact of sexual and domestic violence on survivors, families and communities is serious and long-term with costs to both individuals and society. In 2003 a New Zealand Treasury report estimated the economic costs to the New Zealand economy at $1.2 billion each year. That study was updated in 2014 by Sherilee Kahui and Suzanne Snively – Measuring the Economic Costs of Child Abuse and Intimate Partner Violence to New Zealand,  The authors estimate the economic cost as between $4.1 to $7 billion per year and rising. They argue that if nothing is done, the cumulative cost over the next ten years may approach $80 billion. At the high end, the estimated cost of child abuse and intimate partner violence is equal to 60% of what was earned from dairy exports in 2013.
Sexual violence
The World Health Organisation describes sexual violence as any sexual act, attempt to obtain a sexual act, sexual harassment, or act directed against a person's sexuality, using coercion, by any person regardless of their relationship to the victim, in any setting including but not limited to home or work. Sexual violence can include, rape, the threat of rape, attempted rape, sexual harassment, sexual coercion and sexual contact with force. Sexual violence can be perpetrated by, or against, anyone but overwhelmingly the sexual assault of adults is perpetrated by men against women. There is no completely accurate data available regarding sexual violence in Aotearoa New Zealand, and there are significant anomalies both in the recording and defining of sexual violence and the fact that violence and sexual violence in particular is underreported. However, there are various New Zealand research studies available which point to sexual violence being a common and harmful experience for many girls and women. You can find out more by visiting HELP – Sexual Abuse Statistics
Family or domestic violence
In the last decade the naming of domestic violence has shifted to family violence, which includes violence against children and elder abuse. The shift has been promoted by Government agencies rather than by women's services or survivors themselves. Family violence includes abuse against any person who is, or has been, in a domestic relationship with the abuser including carers of children, disabled or older people. It includes siblings, children or parents and violence by an intimate partner against the other partner. It includes physical violence, sexual violence, psychological/emotional abuse, economic abuse, intimidation, harassment, damage to property and threats of physical or sexual abuse.
Family violence is a criminal offence in New Zealand and there are a number of offences listed in the Crimes Act related to it.  In addition, the Domestic Violence Act 1995 offers victims of domestic violence legislative protection when they are escaping an abusive and violent relationship.  In 2018, the Government introduced some changes to domestic violence legislation including changing the name of the Domestic Violence Act to the Family Violence Act (as of 1 July 2019), and introducing changes to various acts (the Bail Act 2000, Care of Children Act 2004, Crimes Act 1961, Criminal Procedure Act 2011, Evidence Act 2006 and Sentencing Act 2002). These changes include the introduction of three new criminal offences: strangulation or suffocation, assault on a person in a family relationship, and coerced marriage or civil union. Other changes include making victims' safety the primary consideration in family violence bail decisions, enabling family violence offending to be tracked through the criminal justice system, and inserting a new aggravating factor at sentencing. You can read more about those changes here.
The Family Court
The 2012 WHA Cartwright seminar, titled 'Silent injustice: Women's experiences of the Family Court', explored women's experiences of negotiating relationship separation and care of children within the Family Court. Recent New Zealand research has highlighted the difficulties women currently face with negotiating care and contact arrangements for their children through New Zealand's family law system. Women's experiences of the Family Court system suggest the systemic serving of fathers' interests over mothers' ability to care for and protect their children, are compounded when women are separating from violent relationships.
In 2017 The Backbone Collective launched in New Zealand to provide women who had experienced violence and abuse a safe way to say how the system responded to them when they reached out for help in order to inform changes to make the system work safely.  The Backbone Collective has released a number of reports focussing on women's accounts of system failure by the New Zealand Family Court when they have approached the court for protection after leaving an abusive partner.  You can read those reports here.
Womens Health Action supports:
Proper funding for specialist sexual violence including 24 hour crisis and phone and ongoing support services and training for sector workers along with simplified contracting and reporting arrangements and sustained funding arrangements.

Services that reflect the diversity of our communities including specialist services for Māori and for minority groups and health promotion messages that promote respect

Making significant changes to intersecting services such as the police and justice system, including changes to court processes, the training of judges and lawyers and the police.

Legislation which controls the use of social and other media which promotes violence and sexual violence.

Engagement of the mass media in countering exploitative and sexist depictions of women.
References and Resources
New Zealand Family Violence Clearinghouse – The New Zealand Family Violence Clearinghouse is your national centre for research and information on family and whānau violence in Aotearoa New Zealand.
Kaupapa Māori wellbeing framework: The basis for whānau violence prevention and intervention
You, Me, Us – an initiative by Shine, OUTLINE NZ and Rainbow Youth. There are resources about creating healthy relationships, identifying unhealthy relationships and ways to get help, or get out.
Estimating the costs of crime in New Zealand in 2003/04
"This Isn't Love" – A Family Planning resource to help young people understand the danger signs of relationship abuse and give them information about where to go to get help if they are in a violent relationship. This resource is available for free download.
Useful links
UK to criminalise coercive, controlling and psychological abuse (2015) – The UK Home Office has announced a new domestic violence law will be introduced, criminalising patterns of coercive, controlling and psychological abuse.
New resource on engaging key sectors to prevent violence (2015) – A new resource from the Prevention Institute (US) offers support for collaboration across sectors to prevent violence.
HeforShe solidarity movement for gender equality (2015) – The UN Women is working to build a solidarity movement for gender equality. The HeForShe campaign aims to engage one billion men by July 2015 as "advocates and agents of change for the achievement of gender equality and women's rights."
https://www.familyplanning.org.nz/advice/relationships/consent
Support services
For sexual violence support services:
HELP – Support for Sexual Abuse Survivors (Auckland) – Information, support and services for survivors of sexual abuse, including support through court processes, and specialist counselling for survivors and their loved ones. Call their 24/7 HELPline on 09 623 1700.
National Collective of Rape Crisis and Related Groups Aotearoa – Provides contact information of services throughout the country, as well as a national free helpline on 0800 88 33 00.
Safe To Talk – Provides a 24/7, free, confidential and non-judgemental sexual harm helpline. Call 0800 044 334 or text 4334.
TOAH-NNEST – Te Ohaakii a Hine – National Network Ending Sexual Violence Together – TOAH-NNEST agencies offer specialist help immediately after a sexual assault, or if it happened a long time ago. You can call or visit a specialist sexual violence service for counselling, support, resources and information, or just to talk.
Rape Prevention Education – An organisation in the greater Auckland area and nationally which works to prevent sexual violence through the delivery of education, health promotion and prevention activities. They have links to local support services, as well as information regarding consent, rape culture, pornography and harmful sexual behaviour.
For family violence support services:
Women's Refuge – Women's Refuge are an organisation for women and their children, to help prevent and stop family violence in New Zealand. If you are experiencing any form of abuse in your family or your relationship, or know someone who is, there are many ways they can help you, whether you have children or not – for free, and confidentially. If you need help now, call 111 or their free Crisisline on 0800 REFUGE (0800 733 843)
Family Violence Networks – Information about Family Violence Networks, including a link to contact details of networks around the country.
SHINE – Shine wants to make sure that anyone experiencing domestic violence in New Zealand has a place to turn and someone to talk to. Their free National Helpline can provide support and information for you if you are living with abuse – whether you are male or female, or if you are worried about a friend, family member, colleague or child. Call 0508 744 633.
Rainbow YOUTH – Rainbow YOUTH provides a number of services for queer and gender diverse youth and their wider communities all across Aotearoa, such as peer-support groups, drop-in centres and Rainbow friendly counselling.
Shakti – Shakti are an organisation working to end all forms of violence and discrimination against migrant and refugee women. Led by ethnic women for ethnic women, they provide culturally specialise, confidential support services to women and their children of Asian, African and Middle Eastern origins. Call their 24/7 crisis-line on 0800 SHAKTI (0800 742 584).
Age Concern – Provides information about elder abuse and neglect, and how it can be prevented. Age Concern provides free and confidential Elder Abuse Response Services in most cities and provincial areas throughout New Zealand. They have a 24-hour helpline on 0800 326 6865.
Women's Self Defence Network – Wahine Toa – A network of trained and accredited women teachers of self defence, located throughout Aotearoa New Zealand. The Girls' Self Defence Project Aotearoa New Zealand also provides free self defence courses for young women in schools.
Genital alteration and mutilation
Girls and women may undergo a range of genital alteration procedures. Some, such as some intersex surgery or labial reduction, are performed once with permanent effects. Some are done against the person's will or practised on children too young to understand the implications of the procedure, while others are chosen to change appearance.  Some, such as female genital mutilation (FGM), are illegal and legislated against in many countries; others, such as genital cosmetic surgery, are available. All are based on socially constructed understandings of the way women's genitalia should be if girls and women are to be appropriately 'female' and sexually desirable.
Female genital mutilation
Female genital mutilation (FGM) is illegal because it is harmful to the health of women and girls. New Zealand is a signatory to the following International Instruments and conventions that encourage and oblige action against FGM including: The Universal Declaration of Human Rights (Article 25), The Convention on the Elimination of all Forms of Discrimination against Women (Articles 2f, 5a, 12) and The Convention on the Rights of the Child (Articles 2, 19.2, 24.1, 37a, 24.3).
In New Zealand, FGM is illegal under an amendment to The Crimes Act (section 204A) 1961 which states that it is illegal to perform "any medical or surgical procedure or mutilation of the vagina or clitoris of any person" for reasons of "culture, religion, custom or practice." It is unlawful to circumcise a female, remove or cut out any part of the female genital area, stitch up the female genital area, cut the clitoris or part of the clitoris or damage the female genital area in other ways. It is against the law to perform FGM even if the woman or girl wants it to be done or to send a woman or girl out of New Zealand for FGM to be performed. If someone performs, helps, or gets someone else to perform FGM, they are breaking the law and may be imprisoned for up to seven years.
Complications of FGM include haemorrhage, shock, severe pain, dislocated hip joints and infection. Long term complications include infertility, sexual difficulties, childbirth complications, psychological effects, clitoral neurinoma, recurrent urinary tract infections or abscesses.
Useful Links
Heart disease
Heart disease is a term used to describe a number of diseases which affect the heart and/or the blood vessels in the heart. Heart disease is one of the leading causes of death internationally1 and in Aotearoa New Zealand for both women and men. How men and women experience heart disease differs due to biological and social factors. Despite this, health care practice is largely informed by research which does not adequately consider or analyse gender or sex.
Ischemic Heart Disease
The most common form of heart disease is ischemic heart disease. Ischemic heart disease (also known as coronary artery disease, atherosclerotic heart disease, and coronary heart disease) is a condition in which plaque builds up in the coronary arteries, narrowing and hardening the arteries and limiting blood supply and oxygen to the heart. This can lead to damage of the heart and heart attack.
Statistics
The latest statistics from the Ministry of Health show that in 2010, ischemic heart disease was the second leading cause of death for both women and men in Aotearoa New Zealand after cancer.2 Women made up 46.2% of the deaths from ischemic heart disease. Maori women had twice the mortality rate than non-Maori women, and a greater percentage of Maori women's death occurred in the 45-64 age bracket (25.3%) compared to non-Maori women (3.9%). Women in Aotearoa New Zealand are almost twice as likely to die within a year of their heart attack compared to men (42% of women compared to 24% of men). Women under the age of 50 who have a heart attack are also twice as likely as men to die from it.3
Why Sex and Gender Matter
The World Health Organisation defines sex as "the biological and physiological characteristics" while gender is "the socially constructed roles, behaviours, activities, and attributes that a given society considers appropriate for men and women".4 Sex and gender matter in health because each impacts on health and wellbeing. Gender and sex differences in heart disease are evident in the development of conditions, the symptoms, and responses to treatment. These differences are compelling reasons for greater consideration of sex and gender in medical research and practice. Men and women have some common risk factors for heart disease, however, the significance of these factors can vary between the sexes. For example, smoking as a young adult has a greater impact on women's likelihood of developing ischemic heart disease than it does for men. Similarly, diabetic women are at a greater risk of developing heart disease than diabetic men. Other risk factors are unique to women. For example, disorders during pregnancy can increase women's risk of heart disease in the future.
Social factors also contribute to women's experience of heart disease. Women are more likely than men to live in poverty and are more likely to experience depression and anxiety, all of which are risk factors of heart disease.
Biological sex impacts on symptoms of heart attack which means women and men may present differently. When heart disease advances to heart attack, women are more likely than men to present with atypical symptoms including pain in the back, neck or jaw, stomach pain, shortness of breath, cold sweats, and fatigue, as well as the classic symptom of chest pain.6
Women in Medical Research
Despite known sex and gender differences in heart health, medical research fails to adequately investigate or analyse the implications of either. This failing is often present at the initial planning stages of research, when exploring the implications for sex should be built into the experiment. At early trial stages, studies often use male animals or fail to report on the sex of animals used. At the human trial phase, women continue to be a minority, averaging approximately one third of participants in European and US studies. Furthermore, these medical trials inadequately analyse gender. Only half of the European cardiovascular disease trials conducted between 2006 and 2010 included a gender analysis, while in the US only a quarter to one third of mixed-sex NIH-sponsored trials reported results according to sex. As a result, medical research and practice is skewed to the male experience, leaving women at risk for misdiagnosis, sickness and even death.
Healthy Hearts
Women can take action to reduce the risk of heart disease, including exercising regularly, eating healthily, managing stress, and stopping smoking.
References
1: Finegold JA1, Asaria P, Francis DP., Mortality from ischemic heart disease by country, region and age: statistics from World Health Organisation and United Nations. Int J Cardiol. 2013 Sep 30;168(2):934-45. Doi: 10.1016/j.ijcard.2012.10.046. Epub 2012 Dec 4.
2: Ministry of Health 2013, Mortality and Demographic Data 2010
3: Heart Foundation New Zealand Statistics
4: World Health Organisation: Gender, Women and Health
6: Six Symptoms of Women's Heart Attacks
Useful Links
For more information and advice,  visit the Heart Foundation, Women and Heart Disease or Women's Health
Menopause
Menopause is the cessation of menstruation or last period. It marks the end of a woman's fertile years when the ovaries produce lower levels of the reproductive hormones oestrogen and progesterone. The average age for menopause in New Zealand is 51.5 years but it can occur anytime between the ages of 42 and 56. Perimenopause is the period of five or so years up to the last period when menstruation becomes irregular or occurs less often and eventually ceases. During this time hormone levels change, and changes begin to occur in the body. After menopause the body achieves a new hormonal balance, however during the transition phase, the changes in hormone levels can have a number of effects on women.
The medicalisation of menopause
Menopause is not an illness. It is a natural phase in life, like puberty, pregnancy and childbirth. Even though menopause is not an illness, some of the symptoms of the hormonal changes can cause temporary discomfort. However, over the last fifty years western medicine has increasingly defined menopause as a condition that must be treated. The redefinition and medicalisation of menopause was initially promoted by the makers of hormone replacement therapy but has also been used to advantage by people who manufacture other products.
Symptoms
Experiences of menopause vary among individual women, and among different cultures. How menopause affects individual women is influenced by biological and social factors, including genetics, physical and mental health, diet, lifestyle, and social and cultural attitudes toward older women.
Some of the common reported symptoms are:
Irregular periods (when periods come closer together or further apart), and when blood flow becomes lighter or heavier
hot flushes
night sweats
headaches and migraines
disturbed sleep patterns
vaginal dryness
joint pain
fatigue
short-term memory problems
dry eyes
dizziness
itchy or 'creepy' skin
mood swings
anxiety and irritability
lower libido or sex drive
difficulty concentrating and making decisions
Managing Menopause
Adequate exercise, a healthy, balanced diet, taking time for rest and relaxation, and smoking cessation can all help address the symptoms of menopause.
Hot flushes and night sweats
Up to 80% of women experience hot flushes but they tend to go away within one to two years. Common triggers for hot flushes are caffeine, alcohol, and spicy food. Traditional or natural remedies that women have reported to be useful include a diet rich in legumes, grains, nuts and seeds, sage tea, black cohosh, or acupuncture.
Hormone Replacement Therapy
After menopause, it is normal to have lower levels of oestrogen and progesterone. Hormone replacement therapy (HRT) (usually a combination of progesterone and oestrogen) may be prescribed for women during perimenopause; following surgically induced menopause; and sometimes post-menopausally. Hormone replacement therapy artificially boosts hormone levels with the aim of alleviating some of the conditions caused by diminished levels of oestrogen and progesterone. While hormone replacement therapy is effective at addressing some symptoms, it also carries serious risk. Many studies suggest that HRT should be taken at the lowest dose for the shortest period of time necessary to control symptoms, and the need for continuing treatment should be reviewed at 6-monthly intervals. HRT use for prevention of chronic disease is not recommended.
HRT Effects:
HRT is effective at reducing or stopping hot flushes and night sweats.
HRT can also help with vaginal dryness, reducing pain during sex.
HRT is not effective at improving psychological symptoms, general wellbeing and mental functioning.
HRT Risks:
Even short-term use of combined HRT (oestrogen and progesterone) is associated with an increased risk of breast cancer, melanoma, lung cancer (in current smokers), ovarian cancer, stroke, blood clots, and a doubled risk of dementia for women over 65.
There is an increased risk for heart attacks when a woman is more than ten years past menopause. Oestrogen alone carries an increased risk of stroke, blood clots and dementia. It increases the risk of ovarian cancer. It may increase the risk of breast cancer. Oestrogen alone increases the risk of cancer of the lining of the uterus.
The Women's Health Initiative trial
The Women's Health Initiative (WHI) trial of 161,808 healthy women aged 50 – 79 is the largest and most rigorous scientific study ever done on the long-term health effects of HRT. The study was stopped on July 7, 2002 after an average of 5.6 years follow-up because of increased risks of cardiovascular disease and breast cancer in women taking HRT, compared with those taking placebo (dummy pills). The study showed that the risks exceeded the benefits, with women taking HRT at higher risk for heart disease, blood clots, stroke, and breast cancer, but at lower risk for fracture and colon cancer. The trial investigators advised that within 5 years, 1 in 100 women using HRT would have a serious adverse event.
A 2008 follow-up of participants from the WHI trial found that three years after women stopped taking HRT the increased risk of heart disease was diminished, but overall risks, including risks of stroke, blood clots, and cancer, remained high. It also found that the death rate among women who had been most regular with their HRT during the trial was 53 percent higher in the hormone group than in the placebo group.
NZ Medsafe Guidelines recommend that:
HRT should only be used where menopausal symptoms are troublesome and women are fully informed of the risks.
HRT should be used at the lowest dose and for the shortest time possible. The continued use of HRT should be reviewed by women and their doctors at the time of the next prescription or within 3 months – whichever is sooner.
Coming off HRT
If you have been on HRT for some time, stopping suddenly can be stressful on the body, which may have become dependent on the artificial supply of hormones, and can cause symptoms to return. The body's reliance on HRT will probably be higher for women who are on a high dose of HRT, and for those who have been taking HRT for a long time.
Many studies recommend gradually weaning off HRT over a period of 2-4 months, unless there are health factors that require a more immediate cessation. This will give your body time to increase its own production of the hormones it has been relying on HRT for. Talk with your doctor if you have concerns or would like advice on coming off HRT.
You can support yourself through the process of coming off HRT by looking after yourself, ensuring you are eating right, exercising regularly, and finding time for sufficient rest and relaxation.
Bio-identical hormones
Bio-identical hormones include progesterone, DHEA, testosterone, and the oestrogens estradiol, estriol, and estrone.
Bio-identical or 'natural' hormones are produced in the laboratory. Plant hormones are used as a base from which to synthesise hormones that are found in the human body. Bio-identical hormones may be compounded in individually tailored doses and combinations and come as capsules, creams, patches, gels, lozenges, suppositories and under-the-tongue drops.
There is no evidence to confirm that bio-identical hormones are safer than standard HRT and whether they carry the same risks for breast cancer, ovarian cancer, endometrial cancer, heart disease and stroke. Until reliable clinical evidence proves otherwise, it must be assumed that the risks of bio-identical hormones are similar to the risks of hormone replacement therapy.
References
Mid-life Energy & Happiness, by Gill Sanson 1999 Penguin: Auckland
Useful links
Polycystic Ovarian Syndrome
Polycystic Ovarian Syndrome (PCOS) is a common hormonal disorder that many women suffer from during their reproductive period. It is a multi-faceted illness, affecting the body in several different ways including infertility, hair growth, disrupted or absent menstrual cycles, weight gain and resistance to insulin. It has impacts on the reproductive, metabolic and cardiovascular health of sufferers.7 Common symptoms of the syndrome include weight gain, irregular periods, cysts on the ovaries that show up during ultrasound scans, and facial hair on areas such as the chin or upper lip. Women with PCOS can struggle to get pregnant unassisted. They can also have a higher risk of heart disease, Type 2 diabetes, elevated cholesterol, hypertension and obesity. However, these symptoms may be able to be managed and fertility can be assisted through lifestyle changes and the prescription of medications.
Diagnosis
PCOS is characterised by the appearance of cysts on the ovaries, excess hair growth, obesity, androgen excess (excessive levels of male hormones such as testosterone), irregular periods (anovulation or oligo-ovulation).7 Women with PCOS might have some or all of these symptoms – it is highly variable from one patient to the next.
Symptoms
Hormonal disruption
A common symptom of PCOS is higher levels of male hormones (androgens) which leads to acne, hirsutism or excess hair growth on the body and male-pattern hair loss.4 Women with PCOS tend to have higher levels of androgens (male hormones).5
Menstrual cycle
A disrupted menstrual cycle is common. Symptoms range from normal menstruation being delayed or fewer than normal periods, to not having a period at all for more than three months. For some women with PCOS, their menstrual cycle may not be associated with ovulation and they could have heavy bleeding.3
Weight
Women with PCOS often have higher body weight with fat disposition on areas of the body such as lower abdomen and upper thighs. Insulin resistance as a result of PCOS can make it easier for sufferers to gain weight, and difficult for them to lose weight.
Insulin
Insulin levels can be elevated in women with PCOS. Often they can be insulin resistant, which can increase the risk of heart disease and diabetes.4
Infertility
Because the menstrual cycle can be disrupted, many women with PCOS experience difficulty getting pregnant. Some medications that are commonly prescribed (see below) can help and speaking to a doctor or fertility specialist is recommended.
Treatments
The following is an overview of commonly prescribed medications. Women's Health Action recommends women speak to a doctor about the best available options for their needs as treatment may vary over time and from person to person.
Metformin
Taking Metformin, the drug commonly prescribed to people with Type 2 Diabetes, can help to reduce some symptoms of PCOS. Metformin sensitises the body to insulin, which helps women with PCOS who are resistant to insulin. It can help to regulate periods and enhance ovulation and reduce the effect of elevated male hormones.4 Common side effects are nausea, digestive upset and vomiting. Women with PCOS have a high likelihood of developing Type 2 Diabetes due to their insulin resistance, but taking Metformin can help delay or prevent this. Metformin should be used together with increased exercise and a nutritious diet,6 not as a replacement for lifestyle changes.
Spironolactone
This drug is known to reduce male-pattern hair growth and acne. It can reduce androgen levels. It is a diuretic so it will rid the body of excess salt and water. Common side effects are nausea, vomiting, headaches and rarely, rashes. Up to 80% of women with PCOS see a reduction in excess hair growth when using spironolactone. It can take up to six months of daily use for it to become effective.1
Clomiphene or clomid
The ovulation stimulating drug clomiphene, also known as clomid, is often prescribed to women with PCOS who are seeking to get pregnant, because it can help periods to regulate by indirectly causing eggs to mature and be released. It can assist women with PCOS to achieve pregnancy, but can increase the likelihood of twins.2
Diet and exercise
Women with PCOS are recommended to choose foods with a low glycaemic index (such as wholegrain bread, chickpeas, kidney beans, lentils, milk, yoghurt, apples, pears, grapes, kiwifruit, pasta, noodles, oats, and bran) and limit their intake of carbohydrates by spacing them out over the day and combining them with protein and fats. Speaking to a registered dietitian is recommended.
Regular exercise is important for women with PCOS. It helps to counteract insulin resistance, and can lead to weight loss which can help with regulating the menstrual cycle. This can also improve the chance of achieving pregnancy. A study undertaken in 2011-2012 found that after six months of regular exercise, women with PCOS saw significant improvement in their menstrual frequency and reduced problems with menstrual cycle. Their hormonal profile improved, and many found they lost weight around their waist and hips.3 Consistent and varied types of exercise are positive for women with PCOS – cardio can help with weight loss, lower blood pressure and potentially decrease insulin resistance, while weight training builds lean muscle mass and improves strength.6
References
Huang I, et al. (2007). Endocrine disorders. In JS Berek, ed., Berek and Novak's Gynecology, 14th ed., pp. 1069–1135. Philadelphia: Lippincott Williams and Wilkins.
Legro, R. S., Barnhart, H. X., Schlaff, W. D., Carr, B. R., Diamond, M. P., Carson, S. A., … & Gosman, G. G. (2007). Clomiphene, metformin, or both for infertility in the polycystic ovary syndrome. New England Journal of Medicine, 356(6), 551-566.
Sayed, M. Salem, M. Sweed (2012). Effect of Lifestyle Modifications on Polycystic Ovari-an Syndrome Symptoms, Journal of American Science 8(8), 535.
Lord, J., Balen, A., Norman, R., Tang, T. (2003). Insulin-sensitising drugs (metformin, troglita-zone, rosiglitazone, pioglitazone, D-chiro-inositol) for polycystic ovary syndrome, The Cochrane Collaboration, The Cochrane Library, Issue 2.
Michelmore, K. F., Balen, A. H., Dunger, D. B., & Vessey, M. P. (1999). Polycystic ovaries and associated clinical and biochemical features in young women. Clinical endocrinology, 51(6), 779-786.
Lifchez, A., Jasulaitis, S. (2009). Polycystic Ovarian Syndrome, Medical and Reproductive Implications, The OB/GYN & Infertility Nurse – NP/PA, October 2009, Vol 1, No 1.
Ehrmann, D. A. (2005). Polycystic ovary syndrome. New England Journal of Medicine, 352(12), 1223-1236.
Useful Links
PCOS – Jean Hailes for Women's Health
PCOS – Lancaster General Health
Understanding Polycystic Ovary Syndrome – Best Practice Advocacy Centre NZ
Soul Cysters – Women with PCOS speak from the heart
Vaginal health
There are a few simple things women can do to keep their vaginas healthy. They include washing the genital area daily; avoiding the use of perfumed soaps, deodorant sprays, wipes and talcum powder on the vaginal area; wearing cotton underwear and avoiding tight jeans and other tight clothing; wiping from front to back after urinating and after a bowel motion; avoiding the use of deodorised panty shields, or douching or over using bath products; and bubble bath solutions which interfere with the pH balance of the vagina.
Vaginal Thrush
Vaginal thrush is a very common yeast infection that will affect most women at some point in their lives. For some women it is a recurring and distressing problem that can affect and disrupt their sex lives. Thrush is caused by an overgrowth of yeast known as Candida albicans that is present in the intestines, vagina, mouth and skin where it is normally kept under control by naturally occurring harmless bacteria. If conditions change and the pH (acid-alkaline) balance is disrupted, the yeast can increase rapidly and cause extremely unpleasant symptoms such as itching and soreness around the vagina.
Causes
Thrush is caused by a change in the natural balance in the body's bacteria.
This can occur as a result of:
the use of antibiotics
a weakened immune system
an increase in sugar levels which encourage the growth of bacteria
the contraceptive pill
pregnancy
periods
products that change the natural acidity of the vagina such as vaginal deodorants, sprays, gels and wipes, perfumed bubble baths, and douching
clothing that is too tight and prevents air from circulating which creates a warm, moist place for thrush to develop
stress
Symptoms
The most common signs of thrush are painful itching, soreness and swelling of the vaginal area, a chalky white yeasty-smelling discharge, pain during sexual intercourse, and pain when urinating due to the urine stinging the inflamed tissues.
Treatment
Thrush is caused by a fungus, so antifungal drugs can be used to treat the infection. These medications stop the growth of yeast infection without affecting the friendly bacteria in the vagina. The treatment is simple and can be offered in several ways. There are a number of pharmacy over the counter remedies available for thrush. However, some of the symptoms of thrush are the same as those of other vaginal infections so the only way to be certain that you have thrush is for a doctor or nurse to take a swab from the inside of the vagina and look at the vaginal area. The test for thrush is usually very accurate in women.
Studies and research
Are vaginal douches safe or not?
Vaginal douche – the dangers and complications of douching
Vaginal douching: Evidence for risks or benefits to women's health
Vaginal Dryness
Vaginal dryness is one of the most commonly reported symptoms of menopause. It is caused by a reduction in oestrogen levels. However, vaginal dryness can also occur as a result of childbirth, during periods of stress, and as a result of taking birth control pills. It is characterised by vaginal discomfort or soreness and sometimes (but not always) by vaginal dryness even when sexually aroused. There are various ways of overcoming the discomfort caused by vaginal dryness that do not involve the use of hormone therapy. They include increasing your fluid intake by drinking lots of water and avoiding products that change the natural acidity of the vagina – such as vaginal deodorants, douches or perfumed bubble baths – that may irritate sensitive vaginal tissue. There are also topical products available in the form of creams and gels which may relieve ongoing vaginal dryness. Women who suffer from vaginal dryness during sex can use water based lubricant.
Studies and research
Natural ways to relieve vaginal dryness
Vulval Pain or Vulvodynia
Vulvodynia is the term used to refer to chronic pain in the vulva, the exterior tissue of the vagina and urethra. Symptoms of vulvodynia include chronic pain, burning, stinging, itching or irritation. The cause is currently unknown, and it is thought that multiple factors may be involved. There are a wide variety of treatments available, although there have been few controlled trials testing the efficacy of them. As each woman's experience is different, what works for one woman may not work for another. Treatments can include topical medications such as oestrogen cream; avoiding or discontinuing all soaps, douches, perfumed deodorants, and bubble baths; taking oral medications; physical therapies; dietary changes; acupuncture; pelvic floor therapy; and for those with vulvar vestibulitis syndrome, surgery is an option. Vulvodynia is a condition that is very difficult to diagnose, and diagnosis is usually made after other conditions, including psychological and relationship issues, have been investigated and ruled out. It is important to see a health practitioner whom you trust who has experience in treating this condition for a diagnosis.
Studies, research and support
Vulvodynia causes, symptoms and treatment