Minimum is a short documentary series focusing on the lives of women of all ages, ethnicities and sexualities working minimum wage and under-appreciated jobs in Aotearoa.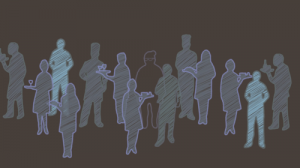 "For too long, women have been undervalued in the workplace. Fields dominated by women are severely underpaid, and women continue to be over-represented in minimum wage jobs. As New Zealand nears the 125th anniversary of women's suffrage, the struggle for equality is not even close to over.
Minimum aims to show the reality of minimum-wage experiences, which are not entirely bleak – but certainly aren't helped by demeaning managers, dismissive customers and income so meager that it's hard to survive on. This series is a way to raise awareness and to begin to make change.
To produce this series, we are working to collect stories from as many women as possible. Stories can be submitted anonymously via our online form, and we are especially searching for women who want the opportunity to speak about their working lives on camera."
To find out more or to share your story head to their website here.