Last week we sent our Policy Analyst down to Parliament to attend The New Zealand Parliamentarians' Group of Population and Development (NZPPD) 20th year anniversary celebration!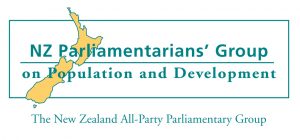 The NZPPD  is a cross-party committee that belongs to a global network of Parliamentarians working on population and development issues. NZPPD members influence policy-making and advocate for sexual
and reproductive health, the rights of women, and sustainable development.
The event was attended by a wide array of representatives from not for profit organisations and government, groups an leaders, including Family Planning, The Prostitutes Collective, Women's Health Action and more. It was a great evening with information shared across sectors!
WHA would like to congratulate the NZPPD on 20 years of creating a positive difference in sexual and reproductive health rights in the Pacific region!