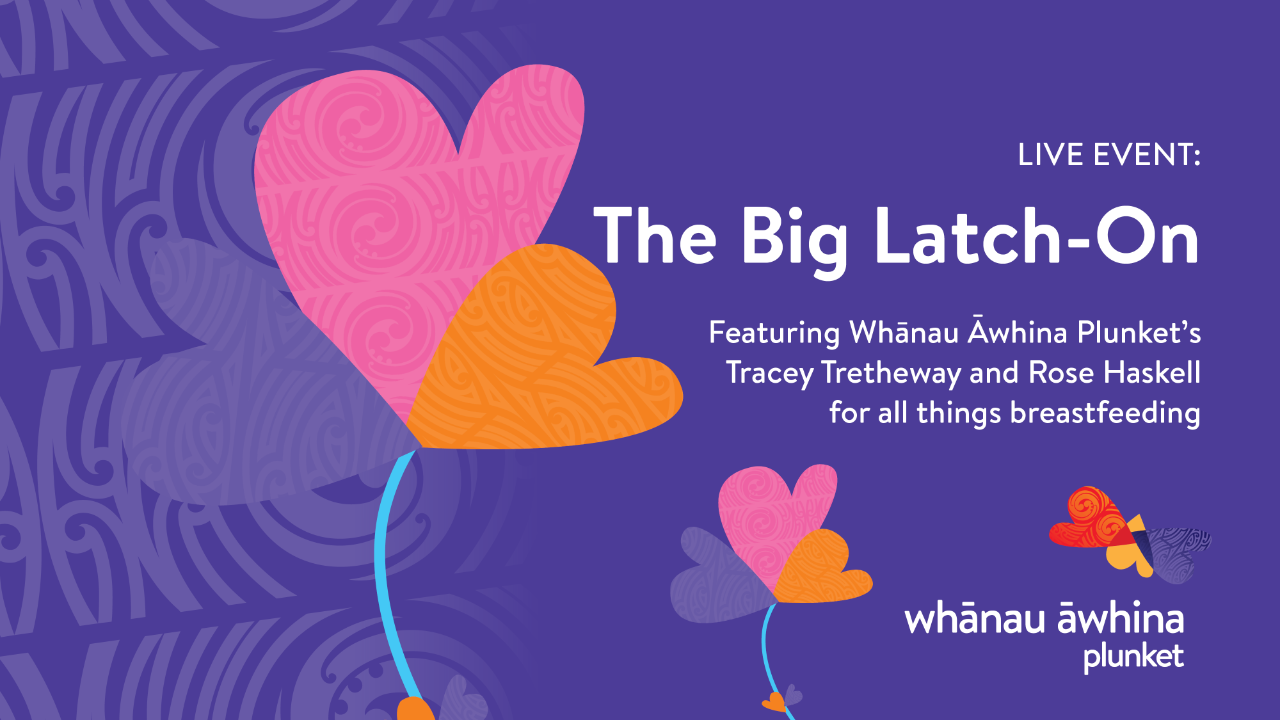 Big Latch On – Facebook Live Chat with Whānau Āwhina Plunket
Whānau Āwhina Plunket
Tamariki Ora/Wellchild provider
Region: National
Friday 14th April, 1.30pm
Host Name: Amy
Event Address: VIRTUAL event - see Facebook event link
In celebration of the Big Latch On this week, join Whānau Āwhina Plunket's Tracey Tretheway and Rose Haskell for all things breastfeeding!
Open to anyone wanting to learn more, we invite you to tune into our interactive and informative session so you can ask questions, receive general advice, learn about common problems and view feeding technique demonstrations.
Both Tracey and Rose bring with them a wealth of experience and knowledge, and are proud to support māmās around Aotearoa with their breastfeeding journeys.
If you would like to ask a question anonymously, send us a message and we will be sure to answer it during the session!
Facebook event link: https://www.facebook.com/events/1170845680262814/
Host information
Host: Amy Cooper
Email: [email protected]
Phone: 027 265 8718
Event Link: https://www.facebook.com/events/1170845680262814/
Register for this event