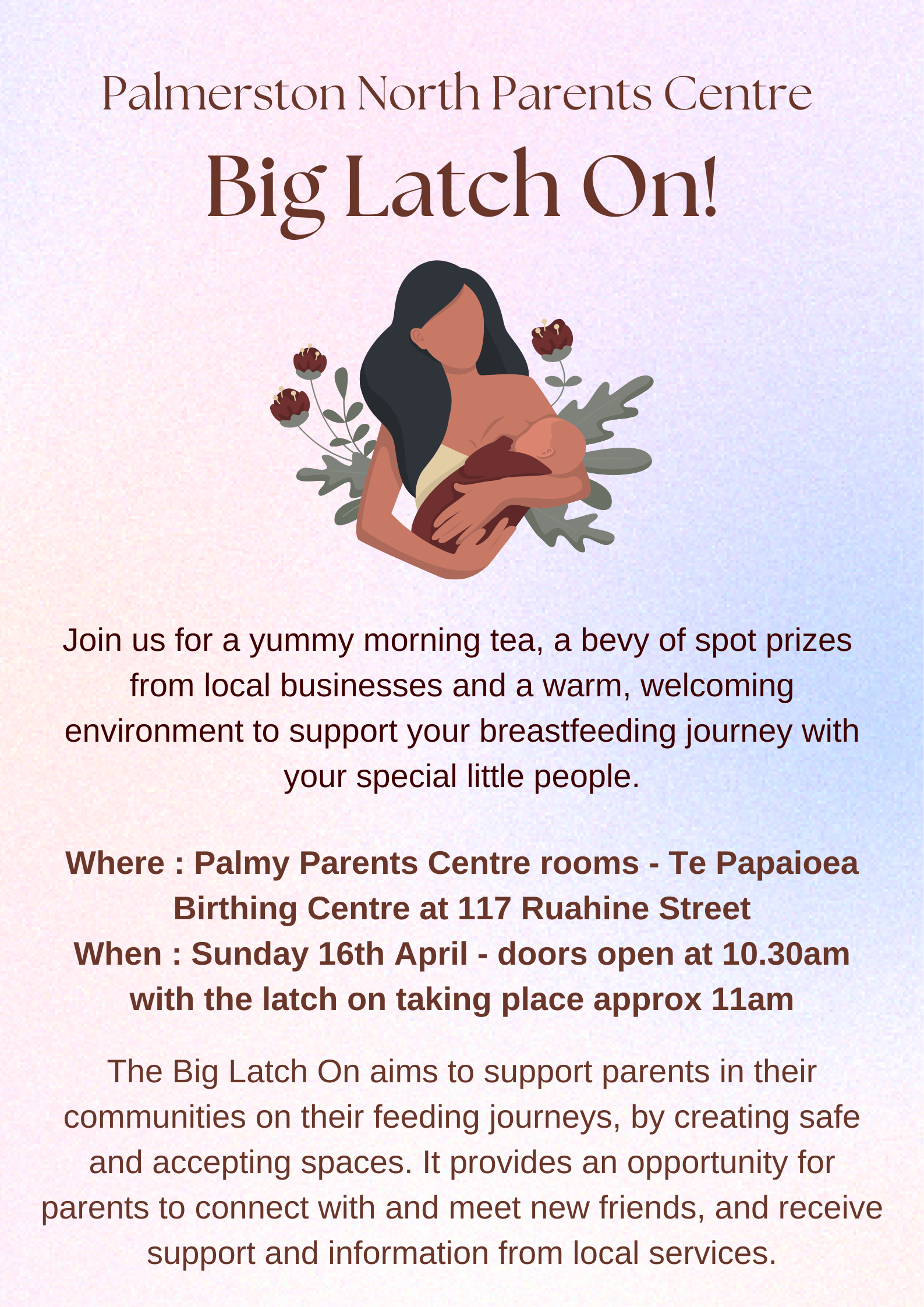 Palmerston North Parents Centre Big Latch On
Palmerston North Parents Centre
Playcentre, Parents' Centre, Playgroup
Region: Mid Central District
Sunday 16th April, 10.30am - 12pm
Host Name: Tara
Event Address: Parents Centre Rooms at Te Papaioea Birthing Centre - 117 Ruahine Street
Come along to the Palmy Parents Centre rooms on Sunday the 16th April for our Big Latch On event/get together!
Meet other parents and have a chat, enjoy morning tea provided by us (psst – we have cupcakes…) with the latch on taking place at roughly 11.00am.
We love hosting the epic breast and mixed feeders and the amazing pumping mamas – it is a real treat to provide them with a yummy morning tea, a bevy of spot prizes from local businesses and a warm, welcoming environment to support their breastfeeding journey with their special little people.
This year we aim for the same welcoming atmosphere, the same support, and even more fun and community aroha! We will be hosting in our Centre at the Te Papaioea Birthing Centre complex on Sunday the 16th April. Doors open from 10:30 am and the latch at 11:00am
We would love to see you there <3
Link to our poster here
Host information
Host: Tara Parkes
Email: [email protected]
Phone: 0223697838
Register for this event