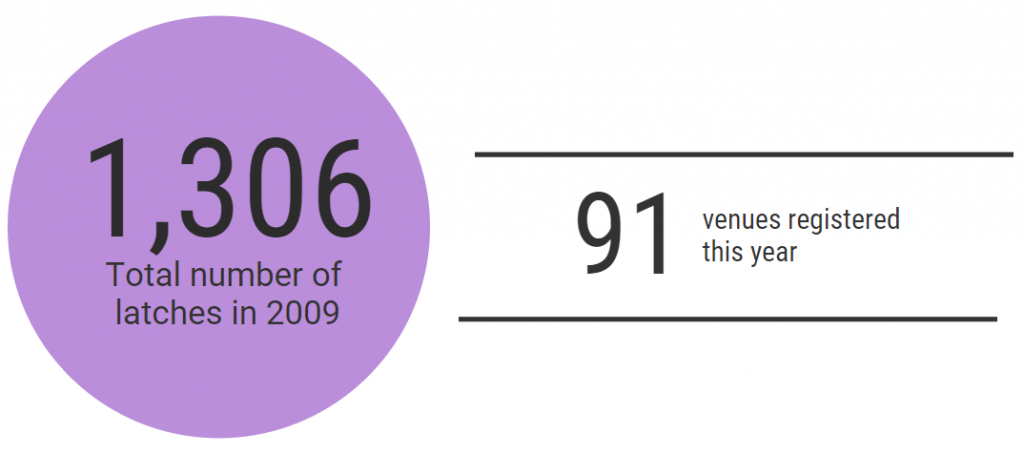 The Big Latch On 2009 was held in New Zealand on the 7th of August, 2009. We had a total of 1,306 latches across 91 venues in Aotearoa.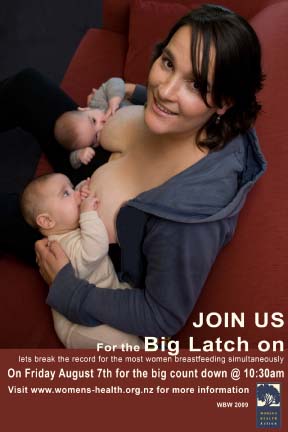 Breastfeeding: A Vital Emergency Response
In 2009 the World Breastfeeding Week theme was "Breastfeeding: A Winning Goal for Life!".
This theme worked to;
"To draw attention to the vital role that breastfeeding plays in emergencies worldwide.
To stress the need for active protection and support of breastfeeding before and during emergencies.
To inform mothers, breastfeeding advocates, communities, health professionals, governments, aid agencies, donors, and the media on how they can actively support breastfeeding before and during an emergency.
To mobilise action and nurture networking and collaboration between those with breastfeeding skills and those involved in emergency response".