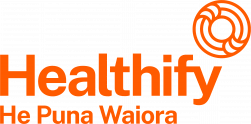 Healthify – Online Resource
Healthify is Aotearoa New Zealand's go-to website for trusted easy-to-understand health information and self-help resources. Here you will find information on breastfeeding basics, including easy to watch videos. Topics covered include:
– Benefits of breastfeeding
– Making the decision to breastfeed
– Starting to breastfeed
– Positioning baby for breastfeeding
– How can my baby get a good latch for breastfeeding
– How do I know if my baby is getting enough milk
– Bottle feeding expressed milk
– How to get a breastfeeding assessment
– Looking after yourself while breastfeeding
Breastfeeding resources translated into many languages (see more information section) including: Te Reo, Chinese, Korean, Samoan, Tongan, Niuean, Arabic, French, Hindi, Japanese, Nepali, Russian, Somali, Spanish, Vietnamese.
https://healthify.nz/hauora-wellbeing/b/breastfeeding-basics/
Services Available
Areas Covered
Nationwide - All regions