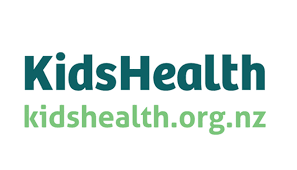 Kids Health NZ – Online Resource
Find out about preparing to breastfeed, the health benefits of breastfeeding, your baby's first feed and the hunger cues your pēpi may display. Each link takes you to a page beginning with a short video, followed by key messages. You can select from 9 languages at the top of each page. Find information on:
– Breastmilk Is The Best Food For Your Baby
– The Health Benefits Of Breastfeeding
– Preparing To Breastfeed Before Birth
– Skin To Skin & Breastfeeding
– Your Baby's First Breastfeed
– A Good Latch Is The Key To Successful Breastfeeding
– Your Baby's Hunger Cues & Breastfeeding
– How to Get Breastfeeding Established
– How To Know If Baby Is Getting Enough Breastmilk
– How To Express Breastmilk
– How To Safely Store Breastmilk
Translations in: Te Reo Māori, Cook Islands Māori Niuean, Samoan, Tongan, Tokelauan, Chinese (Simplified and Traditional) and Korean.
Services Available
Areas Covered
Nationwide - All regions
Details: