Gynaecological cancers have limited treatment options and often go undetected until they have progressed to later stages. In this video Tash, the founder of Talk Peach, educates us about gynaecological cancer. 
Gynaecological Cancer 
"When you're checking your pair (breasts), don't forget to check down there!" .
There are five different types of gynaecological cancers and they all have different signs and symptoms.
The main thing Tash wants people to know is that a cervical smear isn't a 'warrant of fitness' for gynaecological health. A smear only picks up on cervical cancer, so just because you get a clear result doesn't mean you may not have a different type of gynaecological cancer. Therefore, if you are concerned about your gynaecological cancer make sure you seek help.
What should I do if I'm worried about my gynaecological health? 
If you notice a change in your body, Tash recommends keeping a list of the symptoms you are experiencing and taking this list to your GP. It's best to go see a doctor sooner rather than later.
Breaking down stigma
We often don't talk about gynaecological health – it can feel a bit taboo. Bringing awareness to gynaecological health is important because it means people feel more comfortable discussing any issues they may have. The stigma around gynaecological health is slowly breaking down, and has been supported by women being more vocal about their health and through normalising conversations about women's health.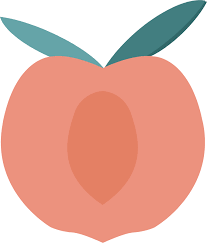 Talk Peach
Talk Peach provides support to people with gynaecological cancer. If you have gynaecological cancer they can provide community support and link you through to other services. They also aim to spread awareness of gynaecological cancers signs and symptoms. 
Useful links 
NZ Gynaecological Cancer Foundation 
*** Disclaimer: Please note the views represented in this video are not necessarily representative of the views of Women's Health Action staff, board or of our funders ***