The Virtual Big Latch On is back for 2021!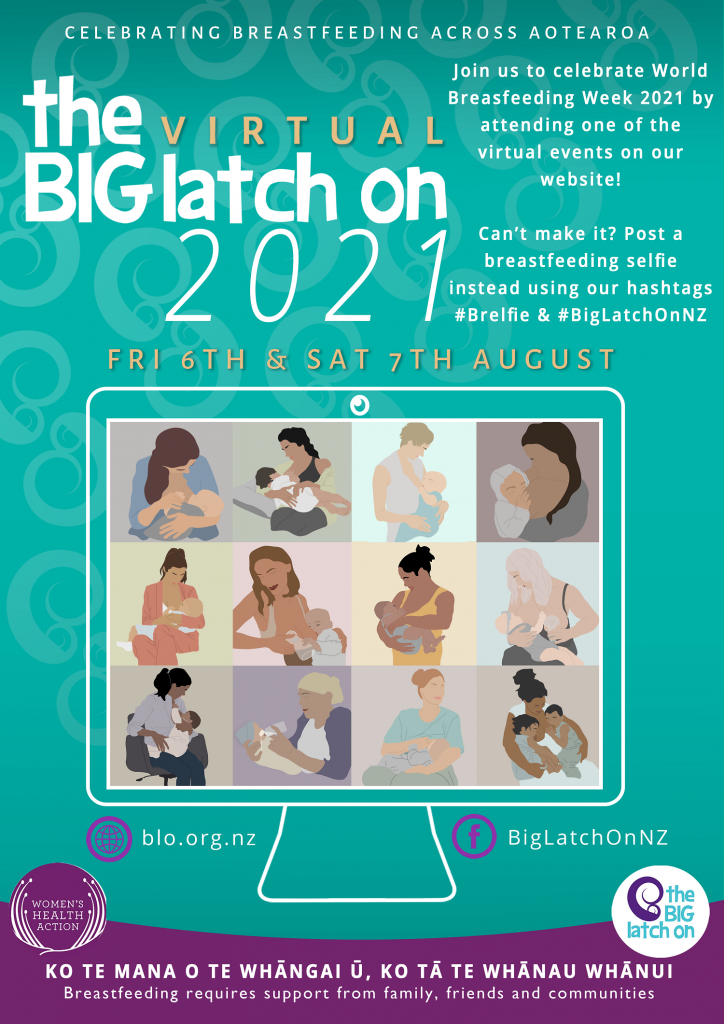 Kia ora, Talofa lava, Kia orana, Malo e lelei, Fakalofa lahi atu, Talohani, Bula vinaka, Ni Hao, Namaste, As-Salaam-Alaikum, Greetings!
We are excited to celebrate the Virtual Big Latch On in Aotearoa in 2021.
The Virtual Big Latch On aims to support parents in their communities on their feeding journeys, by creating safe and accepting online spaces. It provides an opportunity for parents to connect with and meet new friends online, and receive support and information from local services.
The Virtual Big Latch On will be held on Friday 6th and Saturday 7th August 2021, and is celebrated during World Breastfeeding Week (1-7 August).
As part of our World Breastfeeding Week 2021 celebrations, Women's Health Action will be running a series of Facebook Live sessions on topics relevant to parenting and feeding.
Our 2020 video series on the breastfeeding journey can still be viewed on our website: