Lucy answers questions about combination feeding, including techniques for bottle feeding, addressing feelings of guilt around needing to top up with formula and triple feeding.
Lucy Ruddle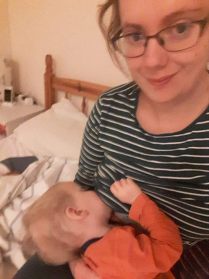 Lucy Ruddle is an IBCLC and Holistic Sleep coach with a background in Early Years Education. Her special interest in the field of lactation is around low milk supply including relactation and combination feeding. Lucy prides herself on her parent centred, holistic approach to her work.​​
The Big Latch On NZ Facebook Page
Women's Health Action Facebook page
*Disclaimer* These videos are intended as a platform to share diverse experiences and information, and we hope that you find this series supportive and informative. It is important to note that these are personal stories and opinions and do not necessarily reflect the views of Women's Health Action or our funders. Please seek advice from your health professional before making any important decisions about infant or young child feeding.