In this live video Shel answers questions on topics including wonky winding, reflux, managing colicky symptoms, and allergies.
Shel Banks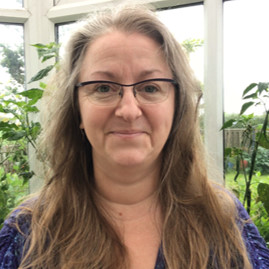 Shel Banks is an IBCLC based in the north of England. She works part time in the NHS managing the Baby Friendly project for a hospital, and has a small private practice as an infant feeding specialist, specialising in the unsettled baby.​​ With evidence-based practice at the centre of her work, Shel has contributed to several NICE guidelines and Is co-author of three Cochrane systematic reviews on various aspects of infantile colic. She is also the author of "Why Formula Feeding Matters" due to be published late 2020.
The Big Latch On NZ Facebook Page
Women's Health Action Facebook page
*Disclaimer* These videos are intended as a platform to share diverse experiences and information, and we hope that you find this series supportive and informative. It is important to note that these are personal stories and opinions and do not necessarily reflect the views of Women's Health Action or our funders. Please seek advice from your health professional before making any important decisions about infant or young child feeding.