Professor Amy Brown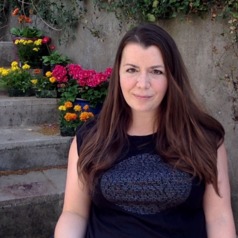 Professor Amy Brown is based in the Department of Public Health, Policy and Social Sciences at Swansea University in the UK where she directs the new research centre 'LIFT' : Lactation, Infant Feeding and Translation. ​ ​
With a background in psychology, she first became interested in the increasingly global issue of low breastfeeding rates when breastfeeding her first baby. ​ ​ Three babies and a PhD later she has spent the last fifteen years exploring psychological, cultural and societal barriers to breastfeeding, with an emphasis on understanding how we can shift our perception of breastfeeding from an individual mothering issue, to a wider public health problem.​ ​
Professor Brown has published over 100 papers exploring the barriers women face in feeding their baby during the first year. She is author of 'Breastfeeding Uncovered', 'Why starting solids matters', 'The positive breastfeeding book', 'Informed is best', 'Why breastfeeding grief and trauma matter', 'A guide to support breastfeeding for the medical profession' and the soon to be published 'Let's talk about the first year of parenting'.​ ​

The Big Latch On NZ Facebook Page
Women's Health Action Facebook page
*Disclaimer* These videos are indented as a platform to share diverse experiences and information, and we hope that you find this series supportive and informative. It is important to note that these are personal stories and opinions and do not necessarily reflect the views of Women's Health Action or our funders. Please seek advice from your health professional before making any important decisions about infant or young child feeding.